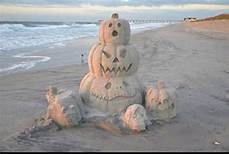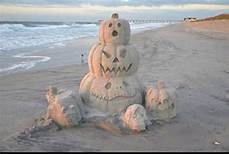 Halloween is fast approaching! While Sunday Oct. 31st is the official holiday, there are ways you can celebrate prior to the day. Myrtle Beach, SC has plenty of opportunities for the whole family to have some spooky and not-so-spooky fun as well. Trick or treating is definitely not the only way to celebrate Halloween. Find an event for you and your family to attend this week. From motorcycles to fun-runs, there is certainly something for each person to enjoy!
Running Towards Halloween
If running is something you enjoy, you may want to attend one of the fun run events taking place in Myrtle Beach this year. Fleet Feet actually hosts a weekly run but this Wednesday, Oct. 27 2021, they are making it a family-friendly run with a Halloween theme. The whole family can attend this event. Come dressed in your costumes at 6:30 PM. You can participate in the 3 mile run or 1 mile walk. The purpose is to get some exercise and have fun while you're at it.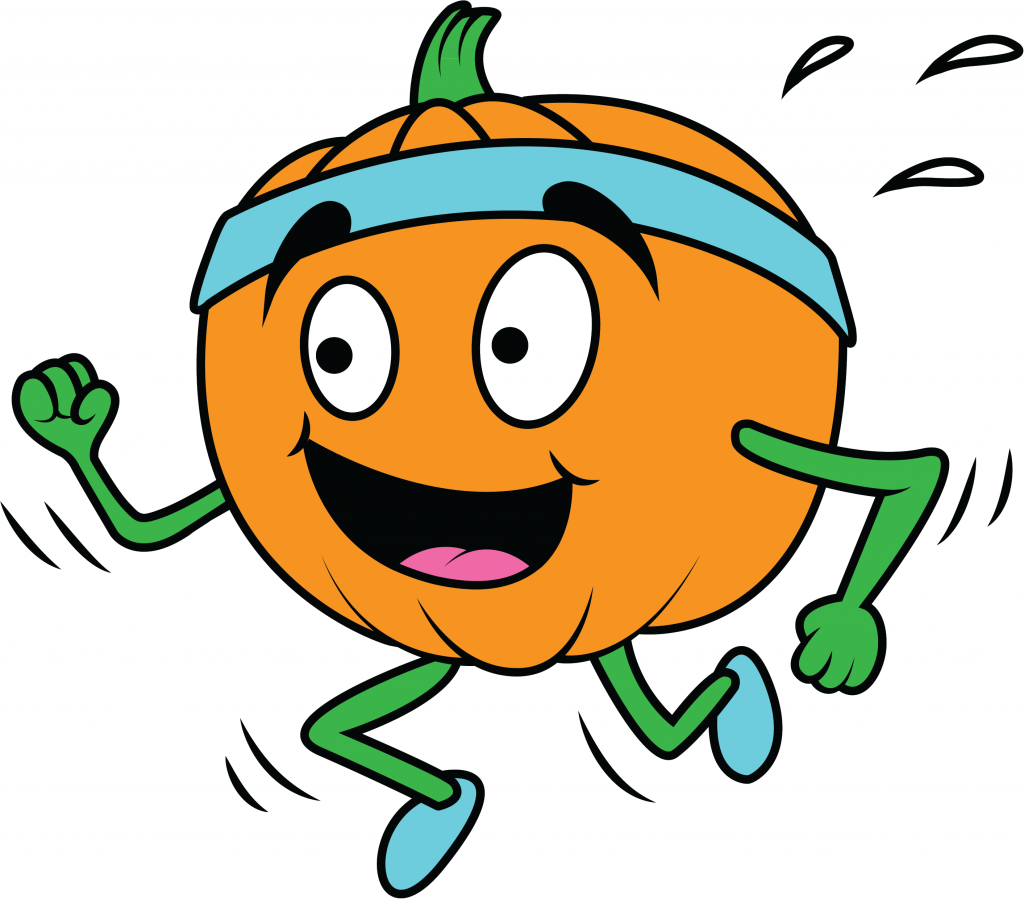 A second running event, The Intraghostal 5K, 1 Mile, and Ghost Hunt Challenge, is taking place on Friday Oct. 29, 2021. The event is taking place at the Claire Epps YMCA and the whole family is invited. There will be a Post Race Halloween celebration with food and games. Participants also receive a t-shirt and commemorative medal. If you don't want to be in the crowd, you can attend virtually as well.
A Harley Davidson Halloween
This year there are two ways for motorcycle enthusiasts to celebrate Halloween in Myrtle Beach. Bubba's Bar & Grill is hosting A Bike Night Halloween Costume Contest on Thurs. Oct. 28, 2021. This event will allow you to dress up yourself and your motorcycle. Everyone is welcome to come out and see the contest as well. There will be food and drink specials and a DJ spinning tunes for a dance party. Bubba's Bar & Grill was voted the best biker bar in Myrtle Beach this year! Come out for yourself and see why bike lovers also love Bubba's Bar & Grill!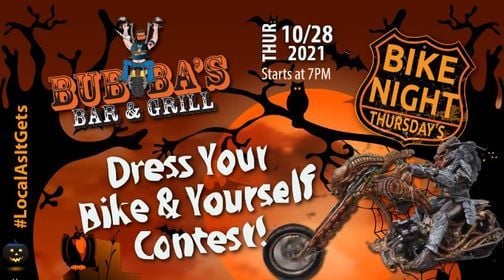 Myrtle Beach Harley-Davidson and The Harley Shop at the Beach are hosting a trunk-or-treat event on Friday, Oct. 29th, 2021. Trunk-or-treating is a safe way for children to trick-or-treat. Kids and adults will appreciate this event. They may even have some spooky savings for the holiday. Children will be able to visit each department while showing off their costumes and getting a sugar rush. There will even be photo-ops with the motorcylces. Harley Davidson also has treats for the adults as well, including free prizes, H-D giveaways in a Harley-Davidson motorcycle saddle bag.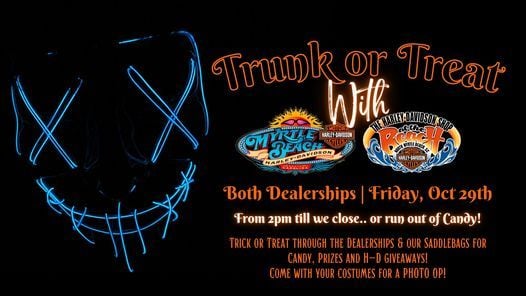 Other Ways to Celebrate
There are other unique events taking place in Myrtle Beach this year during Halloween. If solving mysteries interests you, consider attending the Halloween version of "Murder at the Cotton Club." This is a dinner and show sure to get you in the Halloween spirit. A brief description on the website states, "the backdrop is New York City's legendary nightclub-the Cotton Club-which was the most celebrated music and dance spot from the 1920's-1940's and featured some of the top entertainers of the era including Duke Ellington, Louis Armstrong, Count Basie, Lena Horne, and even the Nicholas Brothers." Everyone who attends will have the chance to solve the case and maybe win some prizes. There will even be prizes for the best costumes! The experience includes a two-course dinner, music, and live entertainment. You will never forget celebrating Halloween at The Cotton Club.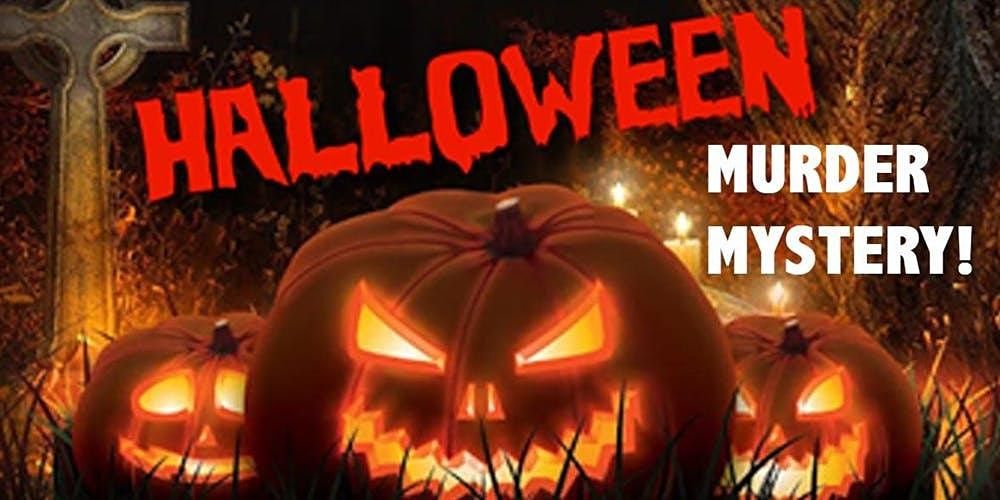 One other fun way to celebrate Halloween is to cook some sweet treats! Tidal Creek Brewing Company is hosting a Halloween Cookie Decorating event on Sat. Oct. 30th, 2021 from 2-4PM. This is an event the whole family will love. Let little ones get their hands sticky with icing while you enjoy a craft beer. Each ticket purchased includes a Halloween themed cookie decorating kit with six sugar cookies, 5 bags of icing, and sprinkles. Adults receive a beer chip so you can enjoy an ice-cold beer while watching your kids try their chef skills. Have Your Cake is the bakery hosting the event and the owner, Chef Rosie, is attending. Chef Rosie will be assisting and offering decorating tips as needed.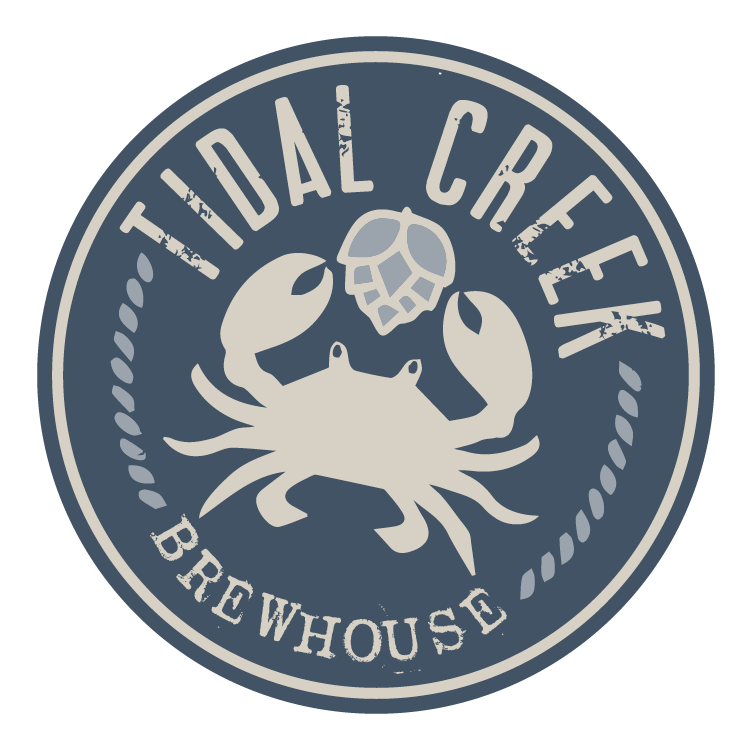 No matter how you choose to celebrate Halloween, Elliott Beach Rentals has the place for you to stay! Cook up your own sweet treats in a gourmet kitchen or take a run on the oceanfront. Elliott Beach Rentals has the condo or beach house for you. We offer places with fully-equipped kitchens and even pools that can be heated during the winter. Check out our inventory today and find the perfect place for your next family beach vacation or holiday celebration!