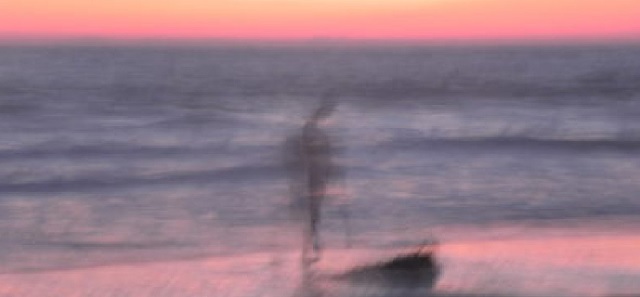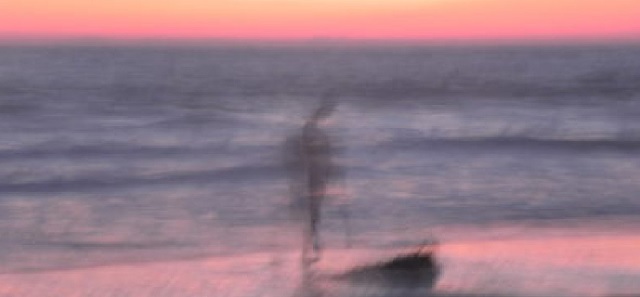 Spooky season is in full swing and what better way to get into the Halloween spirit than by sharing some South Carolina ghost stories. Myrtle Beach and the surrounding areas have a handful of chilling tales sure to satisfy even the most ardent of Halloween lovers.
A Romantic Tale of Woe
Alice Flagg is a name you will hear around Pawleys Island, SC. Her story is a romantic but tragic tale. Alice Flagg was part of an upper-class family and she fell in love with a man in a class not of her own. Her brother, a doctor and respected member of the community found out about the romance and demanded that Alice stop seeing her love. Alice continued to see the man and they became engaged. Alice was sent away to boarding school in Charleston, SC but her love endured. She remained engaged and wore her engagement ring on a ribbon around her neck.
Alice became sick and was sent home. While she was laying in her sickbed, her brother discovered the ring and tore the ring away from her. Alice's fever caused her to become restless. The fever compounded with her longing for her fiancé caused Alice to beg everyone to help her find the ring. Unfortunately, no one ever went against the brother's wishes and Alice passed away without her ring or her love.
Some say that Alice can be seen in a white dress roaming her family home. Others have spotted her in the graveyard of where she was buried, All Saints Church. One thing that everyone who has seen her can agree on is that she is still searching for the ring, her hand clutched to her chest. People still visit Alice's grave and sometimes bring tokens or flowers. They say that Alice's grave may even bring luck. If you stand at the right bottom side of her gravestone and walk around it six times counterclockwise and then six times clockwise, stopping at the "A" on the gravestone and leave a token, that you can make a wish and it will come true.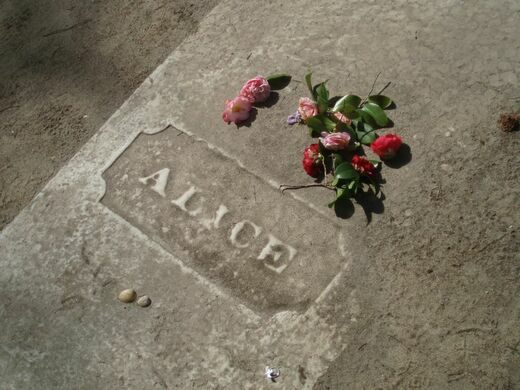 The Gray Man
The Gray Man is another sad tale of love and it also originates in Pawleys Island, SC. There are two slightly different variations of the story. Some say the Gray Man was first seen in 1822. Others say that the story began in 1865 and that the Gray Man was a Confederate soldier returning home from the war. Either way, the man was returning home after being separated from his love for a long time. On the way, the Gray Man and his horse got stuck in quicksand and did not survive.
The legend claims that the Gray Man's love saw his figure before a storm and seeing it as a warning, went home to her family for them to leave the island. When the storm hit, her home was still standing. The Gray Man is a friendly ghost of sorts. He has been seen before major hurricanes hit the South Carolina coast. Some say he thinks he is warning his long-lost love. Others say he continues to warn everyone he comes across. Either way, if you see the Gray Man, it may be a sign to seek a safe place to weather the storm.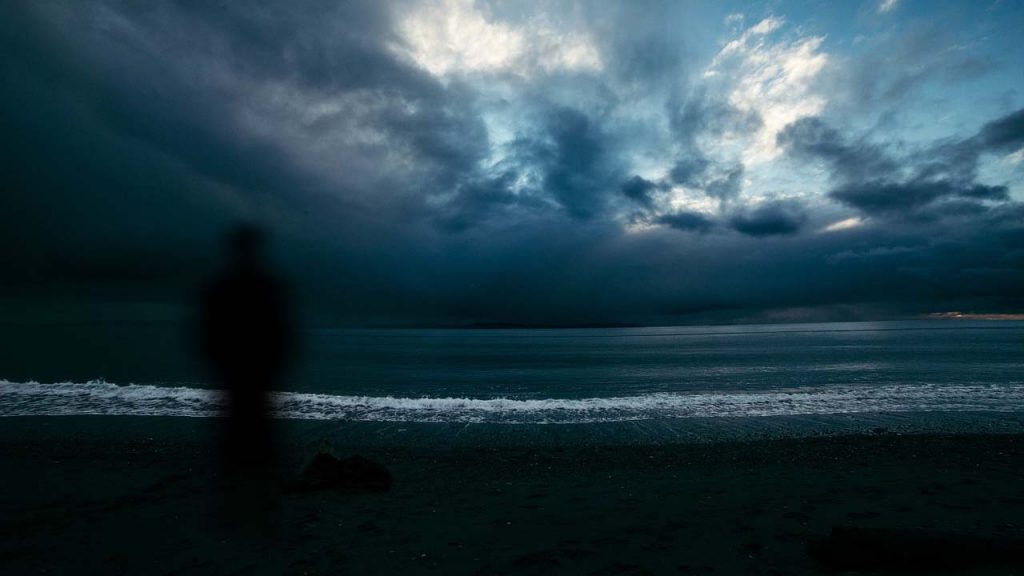 Lucas Bay Light
Lucas Bay Light road is now known as Gilbert Road (Conway, SC), but the name remains as the title of an eerie light that can supposedly be seen today. This tale has been told since the Civil-war era. A woman was meant to hide her baby under a bridge and then return for it after the danger was passed. Some people believe she was hiding the child from a troupe of soldiers that were supposed to be coming through the area. When the woman returned, her child was nowhere to be found. People claim that the woman is still searching for her lost child. The light is supposed to be the lantern she would have needed to light her way.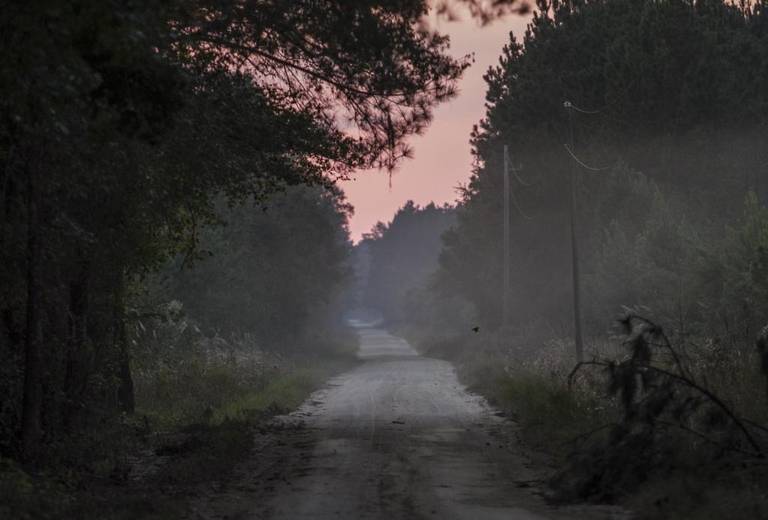 Drunken Jack
The tale of Drunken Jack is sure to "shiver yer timbers." Blackbeard AKA Edward Teach was known to sail the Carolina Coast and he and the crew sailed into Murrell's Inlet. The mission was to bury several casks of rum. A few of the casks were left unburied and the pirates spent the evening drinking, eating, and making merry. Everyone took part and became drunk, eventually passing out. The next day, Blackbeard and crew left, not knowing that Jack was still fast asleep and left behind. The ship was not able to return until two years later when the crew found several empty casks of rum and Jack's remains. One can agree that a ghost story involving one of the most famous pirates in history is legendary and will probably never be forgotten. There was even a restaurant named after the famous Spector.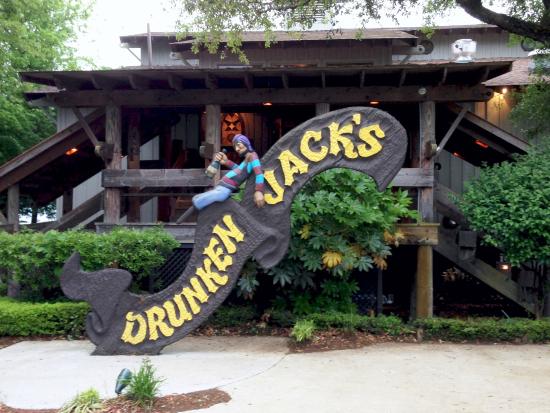 Hear More Spooktacular Stories
Conway, SC hosts the Conway Ghost Walk every year. Costumed storytellers lead the tour and walk through the sites that each story they tell took place. This event takes place each year. Come stay with us at Elliott Beach Rentals and then take a drive to explore more of Horry County and Conway, SC. Visit their website for more details on the event.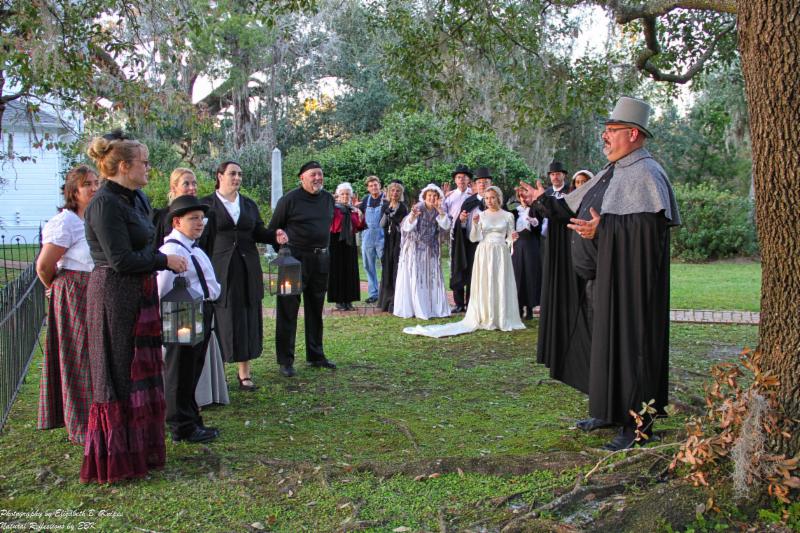 Another opportunity to hear about more local folklore is to take the Myrtle Beach Area Ghosts, Pirates, and Historic Families Trolley Tour. The tour starts at The Market Common and then you ride to Murrell's Inlet. You will hear more about the history of the area as well as details of stories that have been told for generations about Myrtle Beach.