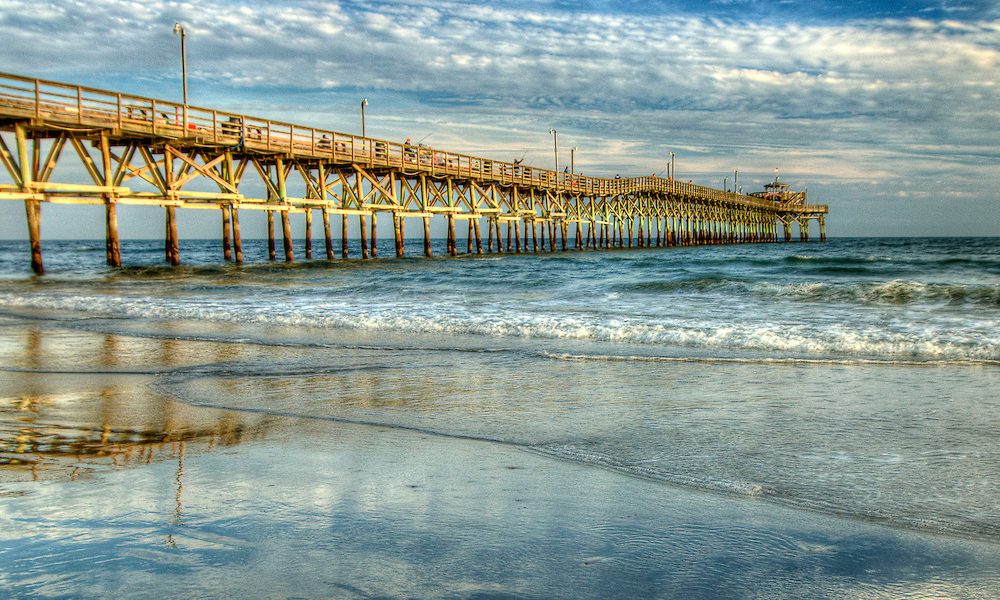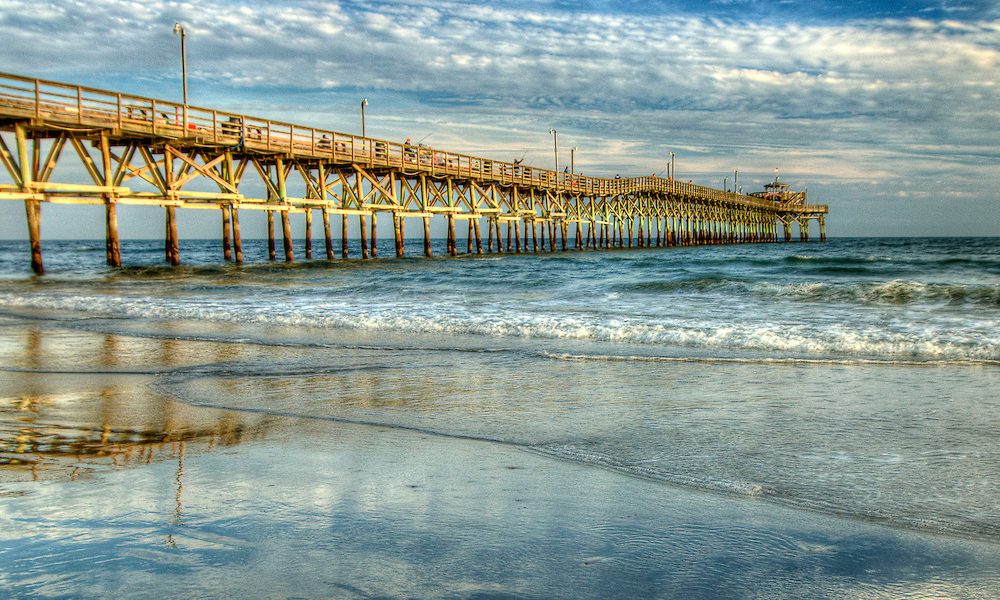 Our beach has been named the Best South Carolina Beach by USA Today!
A panel of experts partnered with the USA Today 10Best editors to pick the initial 20 nominees for the Best South Carolina Beach. The top 10 winners were determined by popular vote. USA Today says of Cherry Grove, "situated in North Myrtle Beach, Cherry Grove is home to a 985 foot fishing pier with expansive sandy beach to either side, over 3 miles in total." That's 3 miles to love and it's only a small part of the 10 miles of beautiful beachfront communities that make up the city of North Myrtle Beach!
Over the last month thousands of USA Today readers cast their vote for their favorite Beach in SC. The top 10 winners for the Best South Carolina Beach were:
Cherry Grove Beach – North Myrtle Beach
Myrtle Beach
Pawleys Island Beach
Folly Beach – Charleston
Garden City Beach – Myrtle Beach
Kiawah Beachwalker Park
Surfside Beach
Litchfield Beach
Huntington Beach State Park – Murrells Inlet
Isle of Palms Beach
More about Cherry Grove
At the north end of North Myrtle Beach, Cherry Grove Beach lies between the Atlantic Ocean and a beautiful salt marsh inlet. Visitors have been vacationing in Cherry Grove since the 1950's where they could enjoy the Cherry Grove Fishing Pier. It has since been rebuilt and thousands of eager fisherman and beach-goers enjoy the views from observation deck. In 1968 Cherry Grove Beach joined with Windy Hill Beach, Crescent Beach, and Ocean Drive Beach to form the City of North Myrtle Beach. Cherry Grove is known for its saltwater channels that stretch from the inlet towards the oceanfront. The recent beach replenishment has given Cherry Grove the title of Widest Beach on the Grand Strand.
Plan your trip to North Myrtle Beach today and stay at one of our numerous rental houses or condos in Cherry Grove.
Enjoy the wide beach from the balcony of your oceanfront condo or the deck of your beach house. If fishing is what you prefer there are hundreds of channel homes with docks and decks to fish from. Cherry Grove also offers several dining options, as well two full service fresh seafood markets where you can enjoy freshly caught flounder and shrimp. After a long day on the beach and a filling dinner you can treat the whole family to a tasty ice cream cone while you browse the shops at the end of Sea Mountain Highway. Cherry Grove also features several oceanfront bars, like Boardwalk Beach Cafe and Murphy's on the Ocean, serving up ice cold drinks… the perfect end to a long day of relaxation. If adventure is more your style you can try out parasailing, a banana boat ride, or hike the Heritage Preserve along the inlet to check out the animal life. No matter what you choose Cherry Grove is sure to have something to please the entire family. With everything close by you will not have to leave nor will you want to!
For a complete list of our rental properties in Cherry Grove click HERE. End your vacation search and keep your budget by using our Advanced Search to find the right property for your family.