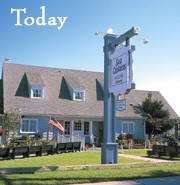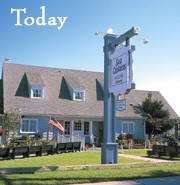 Day #4: Sunday Brunch at Sea Captain's House
Sea Captain's House has been setting the standards for seaside dining in Myrtle Beach since 1954!  The building was originally constructed in the 1930s as a vacation home for the Taylor family of High Point, NC.  In 1954 is was purchased by Mrs. Nellie G. Howard who operated the home as a guest retreat manor house.  In the 1960s the house was sold again and plans for demolition were made, but those plans never came to fruition.
The house still stands today and is a landmark location in Myrtle Beach.  Southern hospitality makes its home in the comfortable airy dining rooms.  It is one of the only locations were diners can enjoy a delicious meal right behind the sand dunes!
Come out to enjoy Sunday Brunch featuring:
Seafarer's Omelet with shrimp, lump crab, mushrooms, scallions and cheese
Brioche Bread Pudding with Rum Raisin Sauce and bacon
Crab Cakes Benedict topped with poached eggs, fried tomatoes, and hollandaise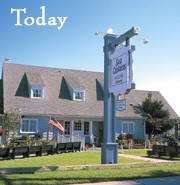 Call us at 800-525-0225 for vacation rental accommodations that are just as wonderful as Sea Captain's delicious menu!