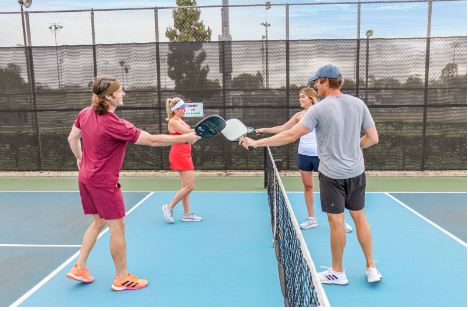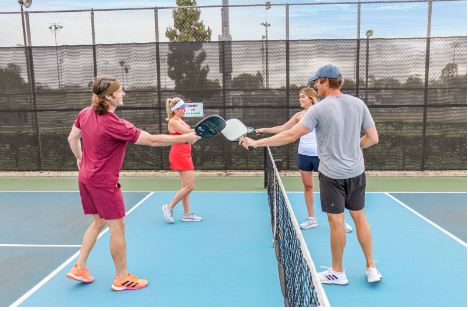 Nestled along the picturesque coastline of South Carolina lies a hidden gem for pickleball enthusiasts – the Grand Strand. Myrtle Beach and North Myrtle Beach, known for their stunning beaches and vibrant entertainment scene, have also become hotspots for pickleball aficionados. In this blog, we'll explore why the Grand Strand is a pickleball paradise and where you can enjoy this rapidly growing sport in the area.
Pickleball is a paddle sport that combines elements of tennis, badminton, and ping-pong. It's played on a smaller court with a net lower than that of tennis, making it accessible for players of all ages and skill levels. The Grand Strand has witnessed a surge in pickleball's popularity, thanks to its simplicity and social appeal.
Top Pickleball Courts in Myrtle Beach and North Myrtle Beach
North Myrtle Beach Park and Sports Complex: This complex boasts 12 dedicated pickleball courts, making it one of the premier destinations for pickleball enthusiasts in the area. The courts are well-maintained and have ample seating for spectators. The complex also hosts tournaments and events throughout the year.
Doug Shaw Memorial Stadium: Located in Myrtle Beach, this venue offers pickleball enthusiasts access to six dedicated courts. The stadium is an excellent place to play, as it also provides lighting for nighttime games.
Myrtle Beach Tennis Center: While primarily known for tennis, this center also has four pickleball courts. It's a great option if you're looking for variety or want to combine tennis and pickleball during your visit.
Private Resorts and Communities: Many resorts and retirement communities in the Grand Strand area have recognized the popularity of pickleball and have added courts to their amenities. If you're staying at one of these properties, you may have access to private pickleball facilities.
The Grand Strand regularly hosts pickleball events and tournaments that attract players from across the country. These events offer both competitive and social opportunities for players of all skill levels. Some popular tournaments include the Myrtle Beach Pickleball Open and the Grand Strand Slam.
If you're new to pickleball or looking to improve your skills, there are plenty of options for lessons and clinics in the area. Knowledgeable instructors can help you develop your game and ensure you have a fantastic time on the courts.
One of the best aspects of playing pickleball in the Grand Strand is the sense of community. Pickleball players in this area are welcoming and often organize social events, leagues, and gatherings. Whether you're a local or a visitor, you'll quickly find a group of like-minded players to join.
The Grand Strand in Myrtle Beach and North Myrtle Beach is not only a top-notch vacation destination but also a pickleball paradise. With dedicated courts, events, and a thriving pickleball community, it's the perfect place to enjoy this exciting sport. So, whether you're a seasoned pro or just curious about pickleball, make sure to grab a paddle and experience the thrill of the game along the beautiful coastline of the Grand Strand.