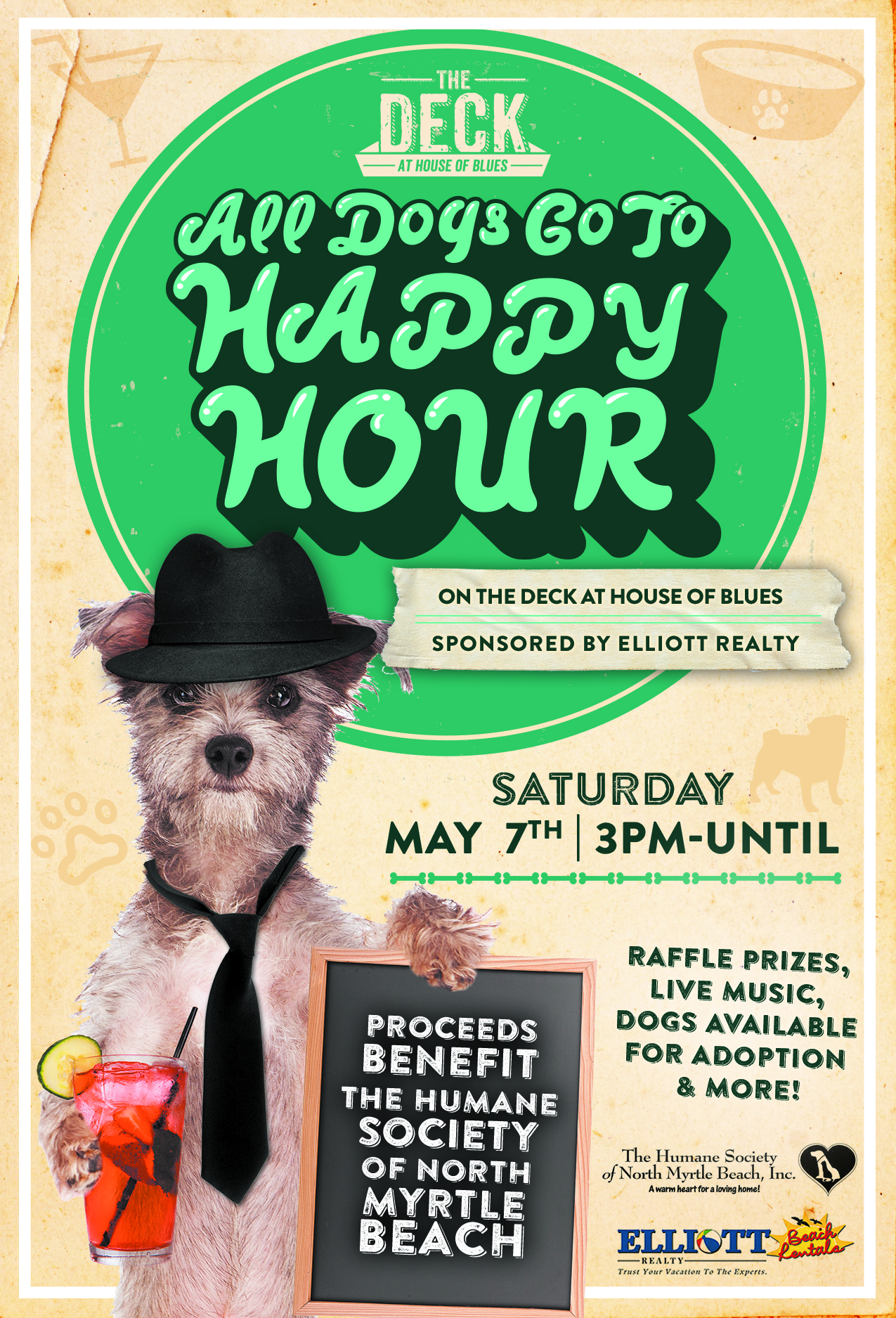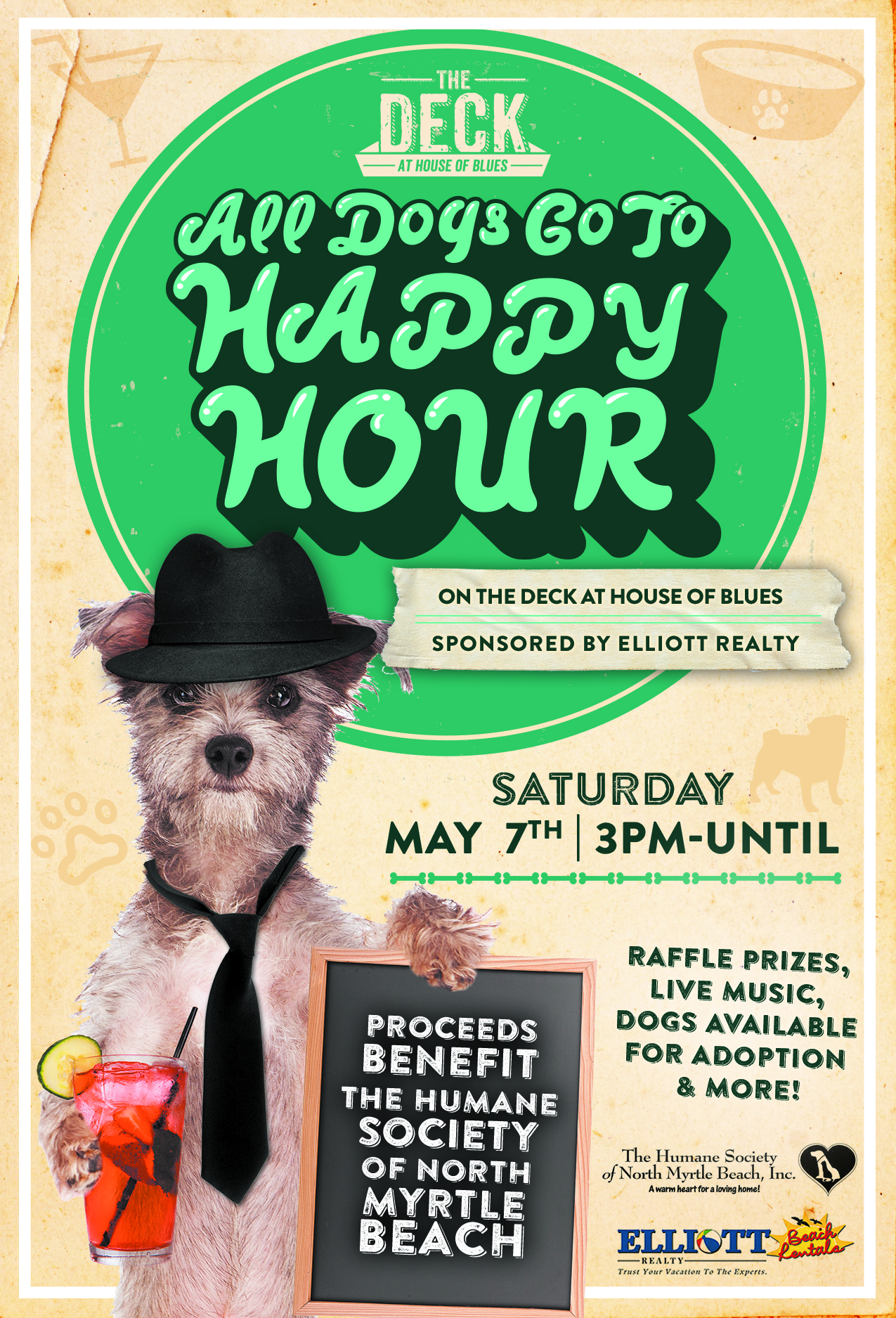 Elliott Beach Rentals has partnered with the House of Blues of Myrtle Beach to sponsor a fundraiser benefiting the North Myrtle Beach Humane Society. Come our for Happy Hour on the deck and bring your furry friends too!
Visit The Humane Society of North Myrtle Beach for details.
Need a pet-friendly rental? Check out our pet-friendly condos and beach houses.