Wish you were here? You can be!  Now is a great time to be in Myrtle Beach. The weather is wonderful, the crowds will soon be starting to thin out, everything is open and the beach is the perfect place for relaxation.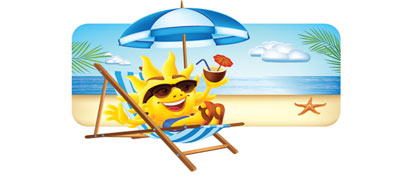 Without a doubt if you took a poll of our reservationist one of the top questions they get is "What's the weather in Myrtle Beach going to be like during our vacation". We've heard it said that if you don't like our weather just wait 15 minutes and it will change. Clear and sunny skies are the standard for the area but they can quickly become cloudy with some sprinkles and thunderstorms roll in from the ocean and are gone in a flash.  Never worry though, with tons of shopping, restaurants and local attractions, you can always find something to keep your family occupied whether the skies are sunny and clear or if we have a little rain. Use this handy link and you'll always be up to date with the current weather conditions in Myrtle Beach.
So…if you are ready for an end of summer getaway with perfect summer weather but don't want to pay summer prices…give us a call and let us help you get here!!