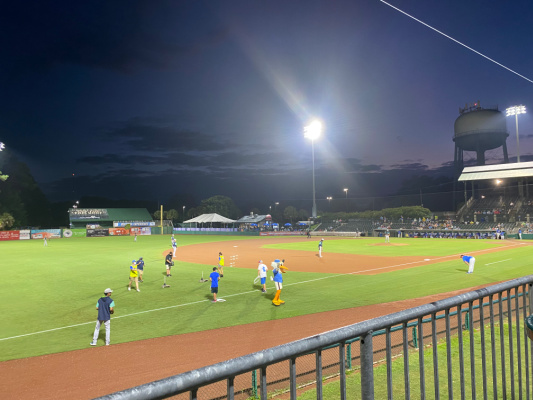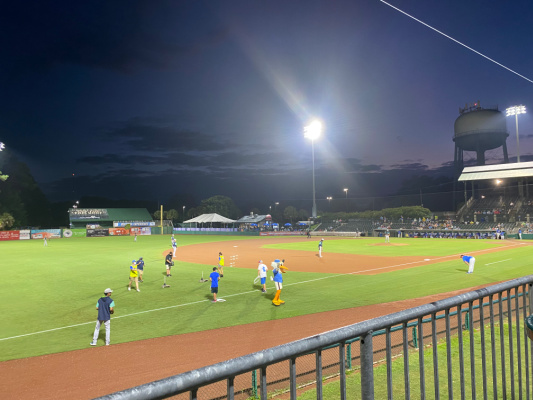 The Myrtle Beach Pelicans is the local minor league baseball team of the Grand Strand area. They are the Low-A affiliate of the Chicago Cubs. They are currently sitting in 2nd place of their division with a 53-51 record.
Located across the street from Broadway at the Beach on 21st ave, Ticketreturn.com field offers a great family experience with baseball multiple times a week and many fun activities for children. Competitions, giveaways, games, and a t-shirt canon are just a few things they do to keep fans engaged when visiting the stadium for a game. They also offer food specials like Taco Tuesdays and $1 beer nights on Thursdays and sometimes Saturdays.
The level of talent has never been in question when talking about the Myrtle Beach Pelicans. Tons of Major League stars have come through the organization and the list continues to grow. Some notable names include Freddie Freeman (Atlanta Braves & 2020 NL MVP), Elvis Andrus, Adam LaRoche, Craig Kimbrel, Jayson Heyward, and more. You will almost always have a chance at seeing a future MLB All-Star when attending a Myrtle Beach Pelicans game.
There are roughly 10 home games left for the Pelicans for the 2021 season. They are 20 games behind the Charleston Riverdogs in the standings and do not currently hold a wild card spot so it is unlikely the Pelicans will be playing any playoff baseball. Enjoy the rest of the season, get your tickets soon, and go cheer on our Myrtle Beach Pelicans as they finish off a fun 2021 season! Visit the website at www.milb.com/myrtle-beach.
Book your Myrtle Beach Vacation with us!