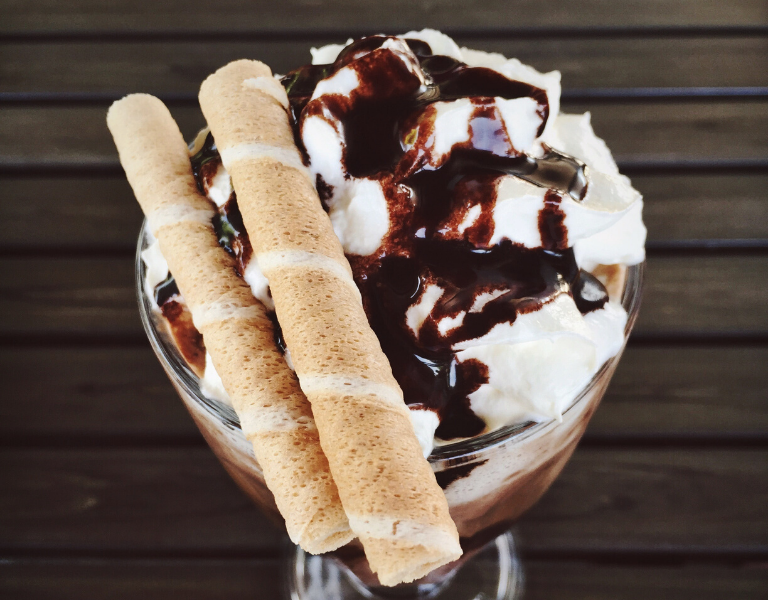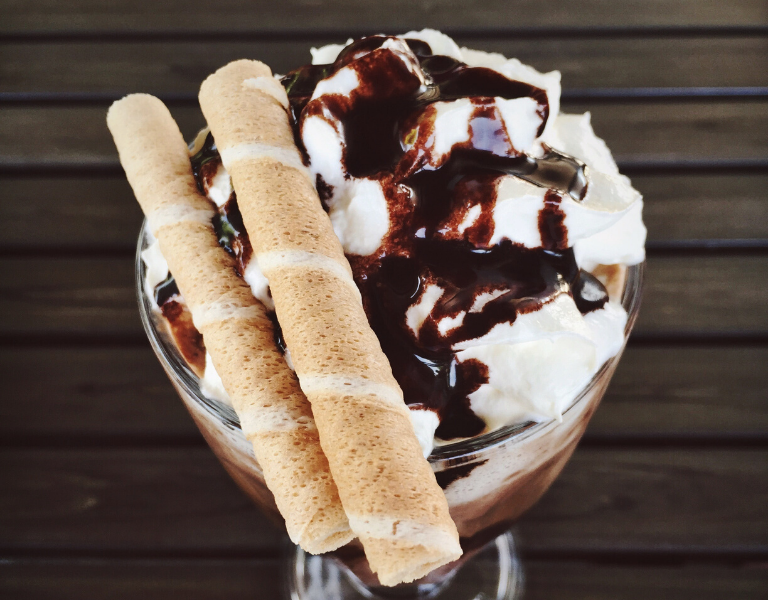 Summer in South Carolina is a magical time. It is a time when the days are long, the beaches are full, and people everywhere take a collective beat to relax and appreciate our state's natural beauty. It is also a time when the weather turns really, really…really hot!
Now, there are a lot of ways that a person can beat the heat during a South Carolina summer: swimming pools, Atlantic Ocean, making your own clothes out of bags of ice. However, when you get right down to it, there is no better way to cool off after a day of fun in the South Carolina sun than with a frosty frozen treat.
Home to an infinite array of ice cream, frozen yogurt, and Italian ice parlors, frozen treats are a staple of an unforgettable Grand Strand getaway. If you're looking to beat the heat with a sinfully sweet frozen treat, check out any of these five local favorites.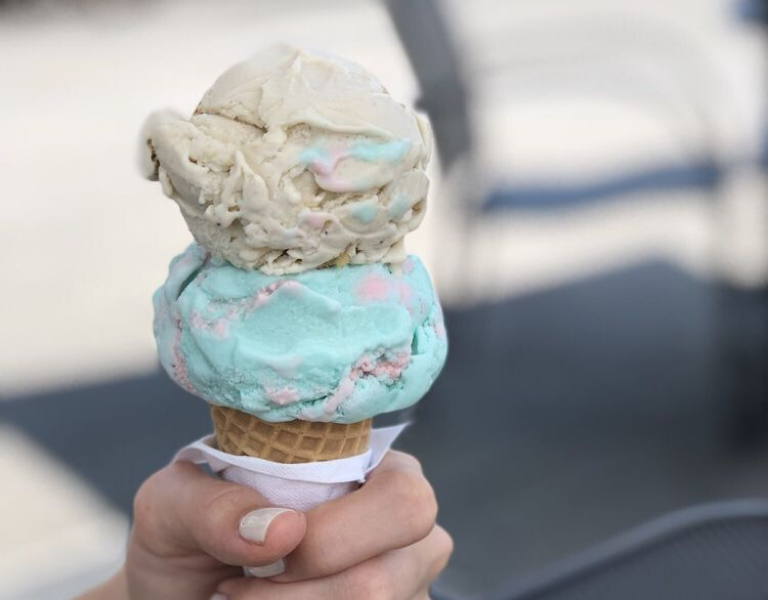 Voted the Best Ice Cream Parlor in South Carolina by Food & Wine Magazine, Melt has been a summer staple in North Myrtle Beach for decades.
Sitting Main Street, North Myrtle Beach—just a stone's throw away from the beach—Melt is a family-owned ice cream parlor specializing in both Hershey's ice cream flavors, as well as homemade ice cream. Each of their homemade ice cream flavors are made fresh daily–and include everything from Honey Lavender and Lemon Crunch to Double Stuffed Oreo and Buttery Popcorn and Peanuts. Of course, if you are looking for something more than just a traditional scoop of ice cream, Melt also offers milkshakes, floats, sundaes, and banana splits. Melt has a little something for everyone.
Whether you're in town for a week, a month, or even just a day, you are going to want to make time for this incredible ice cream parlor.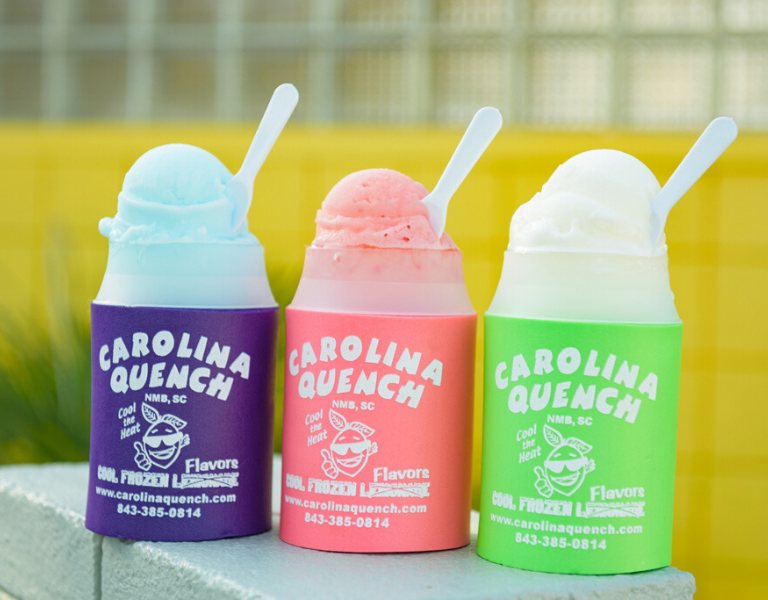 Italian ice more your speed? Then look no further than Carolina Quench!
For over four decades, Carolina Quench has been offering countless generations of visitors refreshing Italian ice at a reasonable price. Each of Carolina Quench's flavors are made fresh daily, one batch at a time to ensure quality. Their flavors are gluten-free, dairy-free, cholesterol-free, fat-free, sweetened with pure cane sugar, and made with real fruit, fruit juices, and no added preservatives or colorings.
Carolina Quench's many accolades speak for themselves. In 2019, their premium chocolate Italian ice took second place in the dessert portion of the 36th Annual Taste of the Town competition.
All it takes is one taste, and we guarantee that you will come back for more, again and again.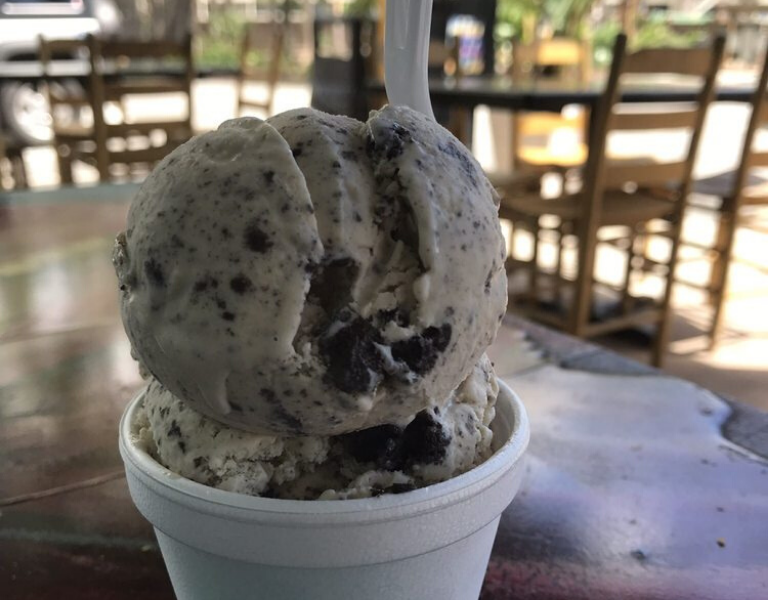 Sitting just across the street from the legendary Barefoot Landing, Native Joe's Scoop and Grind is North Myrtle Beach's only Ice Cream and Coffee Bar. Modeled after a laid-back Costa Rican cabana, Native Joe's embodies the 'Pura Vida' lifestyle with its comfortable open-air atmosphere and quality offerings of premium coffees, teas, specialty drinks, and scratch-made desserts and ice creams.
And don't forget to bring to Fido along—Native Joe's Scoop and Grind is pet friendly.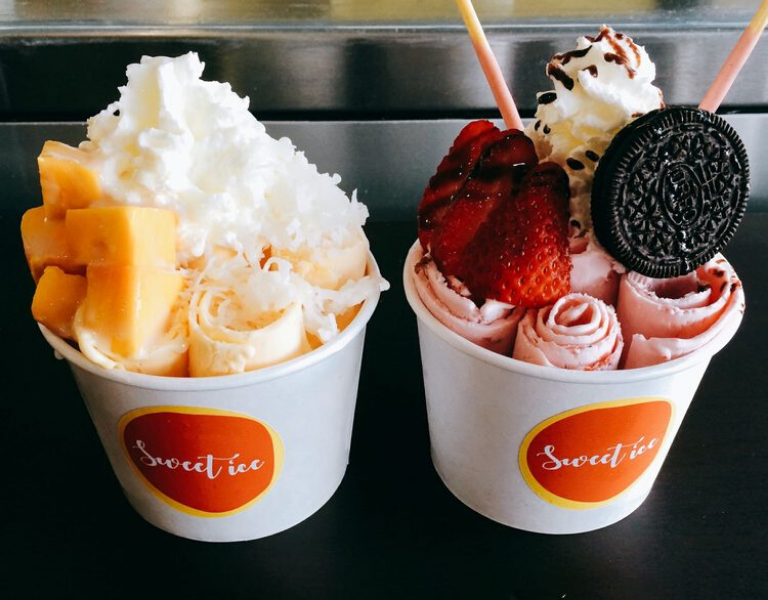 Enjoy a sweet treat from the orient at Sweet Ice Rolled Ice Cream.
Sitting just a few blocks away from Broadway at the Beach, Sweet Ice is one of the Grand Strand's real hidden gems. For those who have never had it, rolled ice cream is just what it sounds like: rolls of ice cream, about the size of a roll of quarters, that are packed into a cup and then topped with all extra goodies—including toasted marshmallow, candy, coconut and a choice of drizzle.
Sweet Ice offers over 20 different flavors of ice cream, as well as the option to build your own custom creation. In addition to ice cream, Sweet Ice also offers freshly made bubble tea and a variety of Asian treats.
After one taste, you will be hooked for life.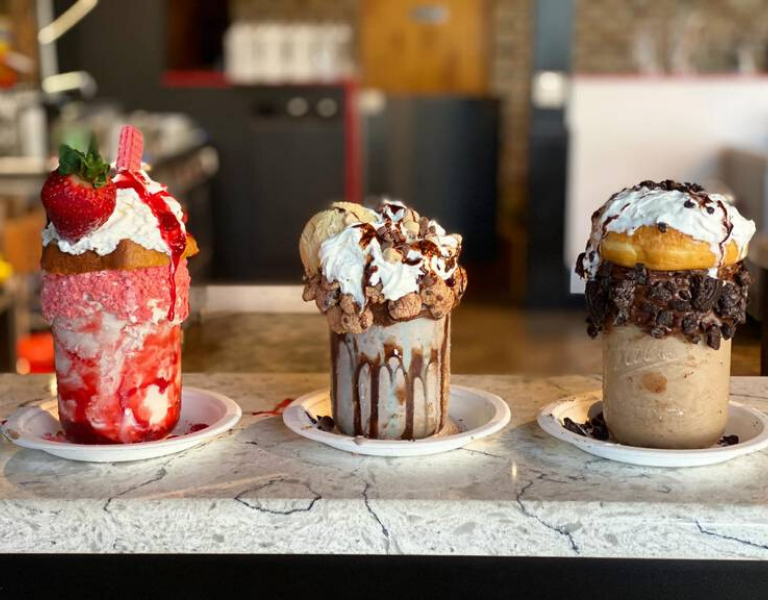 Give in to your madness at The Crazy Mason Milkshake Bar. Part of 810 Billiards & Bowling at The Market Common, The Crazy Mason Milkshake Bar is one of the newest and most exciting additions to the Grand Strand culinary scene.
This family-owned milkshake bar offers over 18 different ice cream flavors, as well as 40 unique toppings. Customers can build their own shakes or order from the menu, which includes such delectable creations as birthday cake, s'mores, and shall soon feature a line of vegan ice cream. The combinations are as limitless as your imagination.
Start Planning Your Visit Today
Want to try any of these sweet treats for yourself? Then book your stay in a luxurious beach home or an opulent oceanfront condo from Elliott Realty. For over 50 years, Elliott Realty has been proudly providing impeccable accommodations for countless visitors to the Grand Strand. With hundreds of rental properties–each boasting an endless array of comfortable accommodations and amenities to meet all needs—we feel confident that we have the perfect unit for you. Give us a call or visit our website today!
Bon Appetite and We Hope to Sea You Soon!