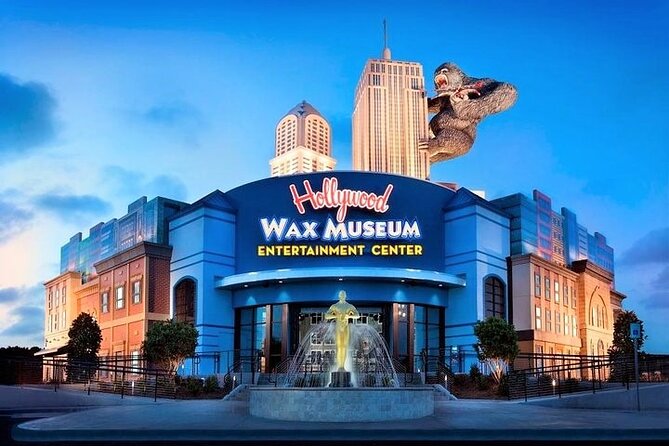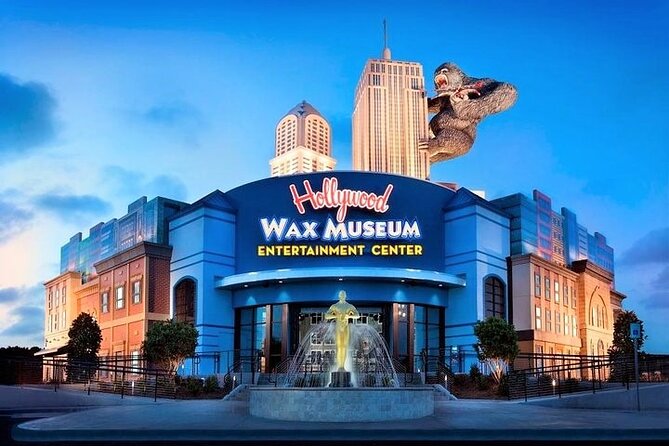 Myrtle Beach, South Carolina, is a beautiful destination year-round. Although the weather is usually excellent, there are still rainy days. These days are needed to water flora and fauna and cool down the area. April is fast approaching, and during this time, Myrtle Beach gets its fair share of rain. Don't let rainy weather bring you down or keep you from exploring. Don't hesitate to book a stay with us because there are still several things to do when it rains. Check out the activities below and start planning your next beach getaway. There are activities for families with children and plenty of activities for adults vacating without children. No matter what you choose to do, you will make memories to last a lifetime.
Kid-Friendly Activities
Hollywood Wax Museum
The Hollywood Wax Museum is fun for the whole family. You can pose with favorite movie stars, luminaries, Hollywood royalty, and even Nascar champs. Take fun pictures with your favorite celebrities. The fun starts as soon as you pull up to the museum, which can be seen from miles around. On top of the building is a 40,000-pound Great Ape reminiscent of King Kong. Become starstruck as you pose with lifelike wax figures of the celebrities you have always wanted to meet. There are prop stations that add quirky charm to your photos. Props include microphones, hats, tiaras, and more. You'll feel like you're on the red carpet and attending a movie premiere in Hollywood instead of vacationing in Myrtle Beach. The wax figures have been described as "amazingly well done." Visit the website to find out ticket prices and group rates.
Big Air Trampoline Park
Big Air is fun for the whole family and a place where you can bounce off walls. There are jumping surfaces that include trampoline dodgeball courts, launch pads, and climbing walls. There are also foam pits, a lil' air area, a main court, and more. Imagine doing a slam dunk by jumping on a trampoline and catching major air. Kids and adults alike will enjoy Big Air. Every Friday and Saturday night is Cosmic Night. Big Air is transformed when the lights are turned down, the music is turned up, and the lasers and strobes are fired up. For $20 per ticket, visitors have access to all Big Air attractions. There are also Toddler Time events on Wednesdays and Thursdays from 10 am-1 pm. No older kids are allowed, and your little one can play at their own pace. You can even have birthday parties and corporate events at Big Air.
WonderWorks
WonderWorks is one of the best things to do in Myrtle Beach. WonderWorks is an amusement park for the mind and combines education and entertainment with over 100 hands-on exhibits. Your world is turned upside down before you even enter the building, because the WonderWorks building appears to be upside down. Experience hurricane-force winds in the extreme weather zone. Take the astronaut training challenge in the space discovery zone. Strike a pose and discover what your shadow really looks like in the light and sound zone. Smaller children will enjoy the giant lite-brite exhibit, the dig-it sandbox, and gear works. Experience all this and much more when you visit WonderWorks, located at Broadway at the Beach.
Adult Want to Have Fun Too
Duplin Winery
Take a seat in one of the rocking chairs lining the porch at Duplin Winery and stay awhile. The wine is as sweet as the muscadine grapes that grow in Rose Hill, NC. Duplin Winery has wine tastings, and there is also a deluxe tasting option that includes gourmet cheese dip, homemade crackers, and a glass of wine after the tasting. No reservations are required. If you have to wait for your tasting to begin, spend time browsing the gift shop. There are also Music in the Courtyard events. When it's cold, there are firepits in the outdoor area to warm you up. Taste at least ten wines during the tasting while an associate talks about each flavor and the history of Duplin Winery. Duplin Winery is open from 11 am to 7 pm every day except Sunday. Tastings take place between 11 am and 6 pm. Take time to "wine-down" and relax.
The Big M Casino
The Big M Casino is a popular attraction located in Little River, SC which is just a short drive from Myrtle Beach. There are several ways to have fun on this 5-hour cruise. Initially, the ship has to travel three miles out before visitors can gamble. Eat and drink during that time. They offer subs, wraps, soup, pizza, hot dogs, etc. Play Vegas-style casino games such as Blackjack, Let It Ride 3 Card Poker, and Roulette. If cards are not your style, play one of the slot machines. There is Pot O' Gold, Wheel of Fortune, and Video Poker. You must be 21 or older to be on one of the Big M Casino ships, of which there are two. Parking is free, and you pay once on board. The Big M Casino is one of the more unique ways to party in Myrtle Beach.
Topgolf
Topgolf is a place to have fun and enjoy the game. You don't even have to be good at golf to have fun at this establishment. Rainy days are a perfect time to visit Topgolf. There are over 70 climate-controlled hitting bays and a full restaurant and bar. You can set up a reservation online before your visit, or you can walk in. There are three floors of fun at Topgolf, free WIFI, music, HDTVs in each bay, and a rooftop terrace complete with firepits. You can bring your own golf clubs or use the ones there free of charge. There are clubs for men, women, left-handers, and right-handers. They also have kids' golf clubs if you bring your children along. There are over a dozen different games to choose from. Bays are priced by the hour, and the rate depends on the day and time of your visit. Topgolf is open every day. On weekdays they are open from 10 am- 11 pm, and Friday and Saturday, they are open from 10 am- 12 am. Myrtle Beach is a popular destination for golf, and Topgolf is one of the best ways to play.
Call us or visit our website today to start planning your next Myrtle Beach getaway!