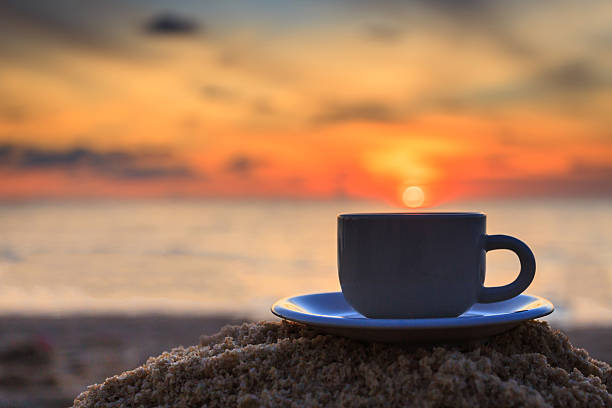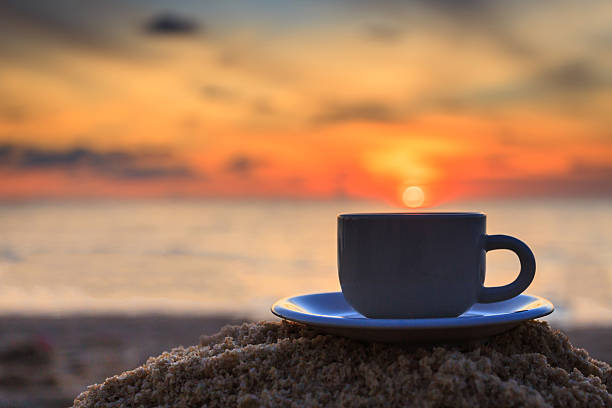 Today is National Coffee Day and all caffeine lovers can unite! According to USA Today, "6 out of 10 Americans drink coffee each day." Some popular coffee chains are giving away free coffee including Starbucks, Dunkin's, and Krispy Kreme but North Myrtle Beach has their share of local coffee shops to visit. Whether you are a traditionalist and enjoy your coffee pure or someone who loves to sweeten their coffee with trendy cream flavors, you will find your perfect coffee at the beach. Celebrate by grabbing a cup of coffee and soaking up some South Carolina sunshine!
Krave Bagel
Krave Bagel is known for their made from scratch NY-style bagels and deli sandwiches. They also have sweets including brownies, muffins, banana nut bread, and chocolate chip cookies. What is better with a breakfast sandwich or sweet treat than coffee? Their offerings range from plain coffee to iced coffees. Frappes and lattes are also on the menu. Make your frappe frozen or add caramel to your iced latte. Krave Bagel is a yummy place to grab a snack and enjoy your choice of caffeinated goodness. You can come by in person or order using Uber Eats or Grubhub.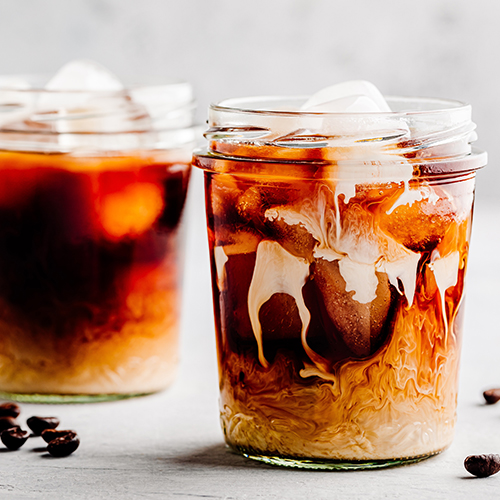 Beach Dreams Market
Beach Dreams Market roasts their coffee locally. The website says they roast their coffee in small increments of 5 to 10 lbs. and offer custom roasted coffee upon customer request. They have different coffee from all over the world. Their menu boasts several ways to make sure you stay caffeinated throughout the day or even while you pull an all-nighter. There is the "Black Eye" which is drip coffee with added shots of espresso. The chocolate lover will enjoy the "Chocolate Shot in the Dark" which consists of dark or white chocolate added to a double shot of espresso. If you prefer your coffee less potent then the "Café Au Lait" is the choice for you. This coffee is a strong coffee blended with steamed milk. The "Cuban Espresso" is sure to keep you wide awake with organic raw sugar that is pulled through with a double shot of espresso. This coffee drink is described as having a syrupy consistency. There are also options for those that prefer sweeter coffee drinks including the caramel mocha chip and Carmella which is a combination of caramel, hazelnut, and vanilla flavors. Spend some time perusing the gift shop as well because Beach Dreams Market also has handcrafted soaps, scrubs, lotions, and more.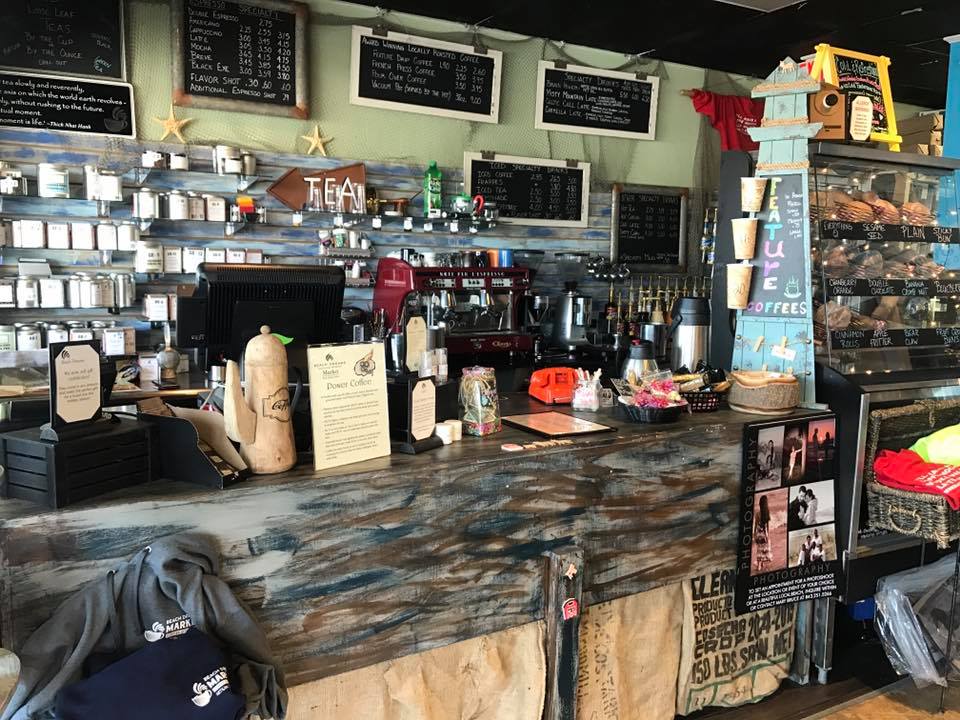 Café De Paris
Located at Barefoot Landing, Café De Paris is the perfect place to caffeinate before a day of shopping. This coffee establishment offers organic and fair-trade teas and coffee. Enjoy a cup of the house blend or Americano Coffee. They also have frappes and iced coffees. Sweet options include the toffee nut latte, caramel latte, and even a strawberry cream frappe. Café De Paris also serves food. There are European waffles, salads, and different flavors of crepes on the menu. Enjoy the indoors and access the free WIFI or choose to sit outside on the patio and enjoy the North Myrtle Beach weather. Spend a day full of coffee and shopping!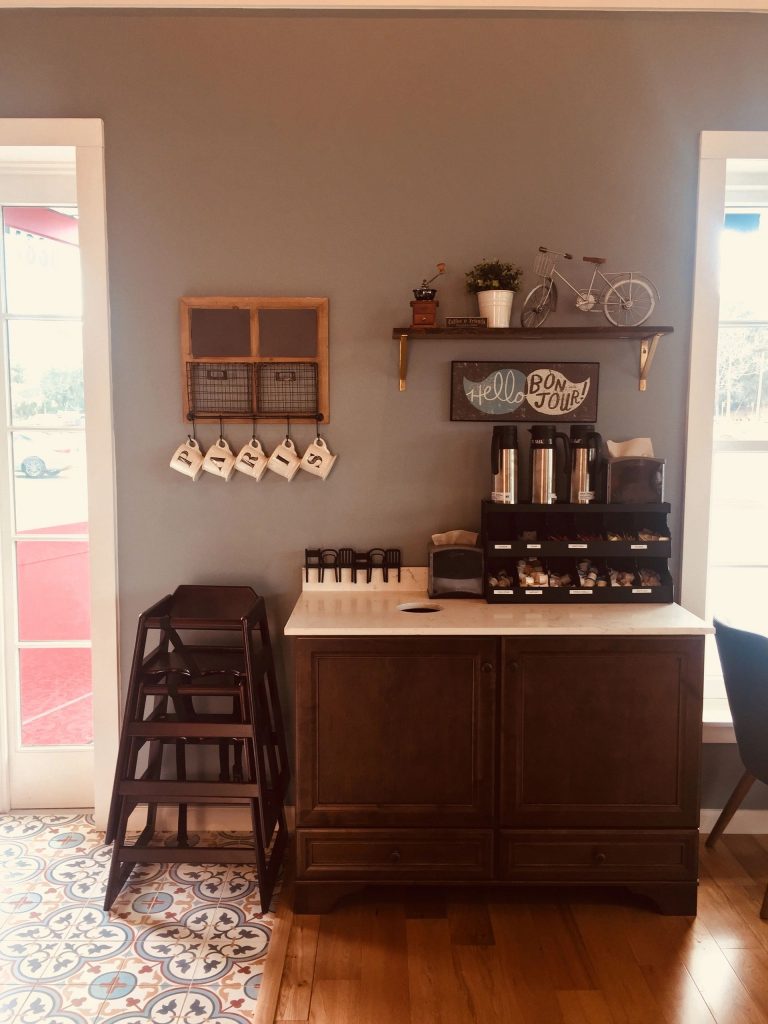 Main Street Café
Main Street Café offers coffee, breakfast, and lunch specials. This local favorite will make you feel at home. Buy a breakfast sandwich with a small coffee or get a soup and sandwich combo for lunch. The soups and salads are made in-house. This place is the perfect place to warm your bones with freshly brewed coffee and a treat. Even sit outside and enjoy the ocean breeze. There are tables and umbrellas out front for you to easily gather with friends or stroll to the beach while sipping on a coffee drink of choice.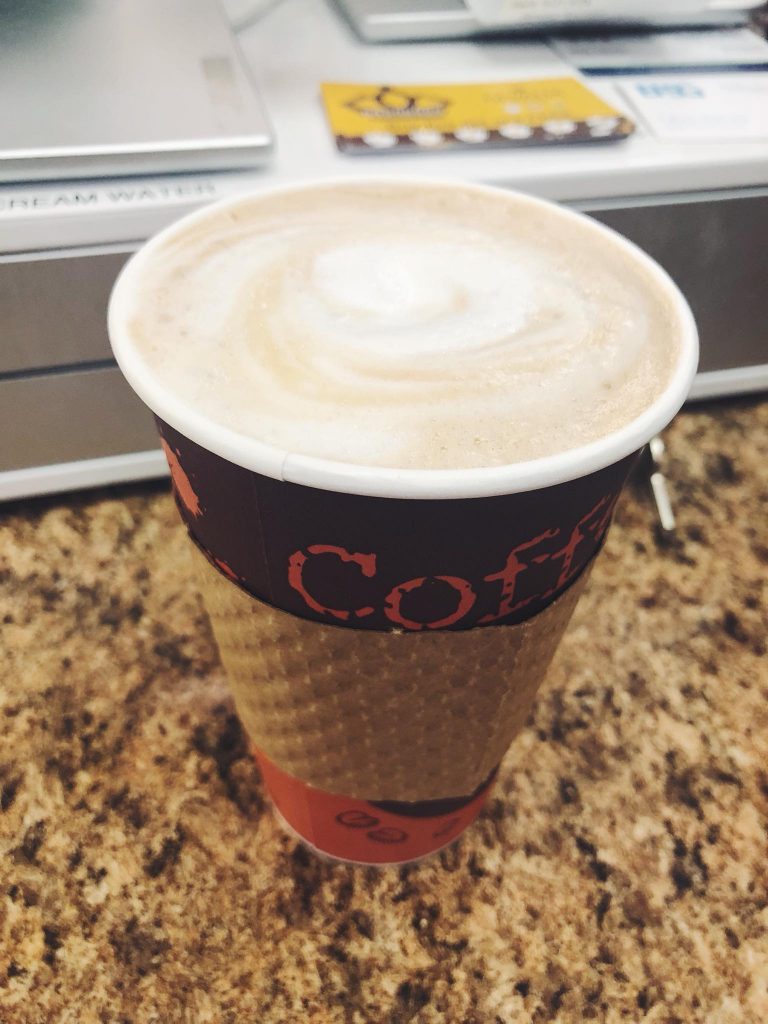 Coffee and Colorful Sunrises
One activity that most people enjoy when they visit the beach is watching the sunrise while enjoying their morning coffee. Book your stay today with Elliott Realty. You will be enjoying the view from a private balcony condo or even from the deck of an oceanfront beach house. Elliott Realty has been providing accommodations for over 50 years and you are sure to find the perfect vacation rental for you and your family. Give us a call or visit our website today!