On Your Myrtle Beach Area Vacation Rental
Elliott Beach Rentals Brings Over 60 Years of Vacation Rental Experience
Providing the Essential 3 S's of Vacationing in The Grand Strand
Myrtle Beach, SC / Elliott Realty / Press Release – Elliott Realty, a leading full service Vacation Rental and Real Estate Company located in North Myrtle Beach, South Carolina has for over sixty years provided vacationers in the North Myrtle Beach area the best customer experience possible thorough their commitment to service, selection and specials.
The Myrtle Beach Chamber of Commerce recently recognized Elliott Beach Rentals commitment to customer service by naming them an ICE awards finalist. The ICE awards stand for 'Incredible Customer Experience', which is exactly what Elliott Beach Rentals provides, year after year to its vacationers and homeowners. Out of the hundreds of Myrtle Beach area hospitality providers – Elliott Beach Rentals was one of only three companies to be accorded this prestigious recognition.
With hundreds of professionally managed oceanfront homes and condominiums available for those wishing to pursue a vacation rental throughout the Grand Strand, Elliott Beach Rentals continues to be the leader in selection. With properties sure to suit almost every need and budget: from couples looking for a weekend get-a-way to families needing lots of room, to golfers looking to shake off the winter rust – Elliott Beach Rentals will have the choices that no other company in the area can provide.
Spring Break, Easter, Bike Week & Memorial Day, oh my! Elliott Beach Rentals is now offering some great online specials on select properties for times that include some of favorite area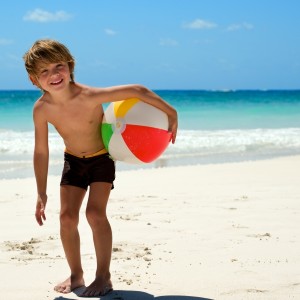 events including Mayfest and The Blue Crab and Sun Fun Festivals. If you act now, you can receive up to 50% off for arrivals through June 3rd and up to 20% for arrivals from June 4th to 30th. These specials are only available for a limited time and as selection decreases due to bookings – so do the discounts.
Elliott Beach Rentals is also committed to providing its clients and homeowners with the latest news and information and offers numerous ways to stay in contact with them. Please feel free to visit their websites and sign up for their emails, read their blog and visit their social media pages, including Facebook and Twitter, to get all the information you need in order to plan your next great vacation. Remember, if you are on the road or just away from your desktop computer – you can always visit their mobile website!
"For over 60 years, Elliott Beach Rentals has been helping both homeowners and vacationers in the North Myrtle Beach area the by providing the best service, selection and specials possible," Stated Rick Elliott, President of Elliott Realty. "Our entire team is committed to remaining not only the area leader in these areas but to continue to improve the customer experience every day."
About Elliott Realty:
Elliott Realty of North Myrtle Beach, South Carolina has been specializing in vacation rentals, winter rentals, golf packages and real estate sales since 1959. The company was founded on a simple premise that still rings true today "Service You Expect. People You Trust."
MyrtleBeachVacationRentals.com: Elliott Realty's newest division specializes in the professional management and marketing of vacation rentals in the Myrtle Beach area.
Elliott Beach Rentals: Trust Your Vacation To The Experts: Elliott Beach Rentals specializes in vacation rentals and professional resort rental management in the North Myrtle Beach area.
Better Homes and Gardens Real Estate Elliott Coastal Living: Our involvement in the community, knowledge of the real estate market, and care in meeting the needs of our customers and clients have enabled us to enjoy a fine reputation across the state.
Myrtle Beach Golf Authority offers the best Golf Packages in the Myrtle Beach area and can accommodate large and small golf groups.
www.MyrtleBeachLastMinuteVacation.com offers the best availability and pricing to travelers who are looking to book less than thirty days in advance of arrival.
This press release formatted and submitted by Visual Data Systems (www.VisualDataSystems.com), the leader in online marketing for the vacation rental industry.