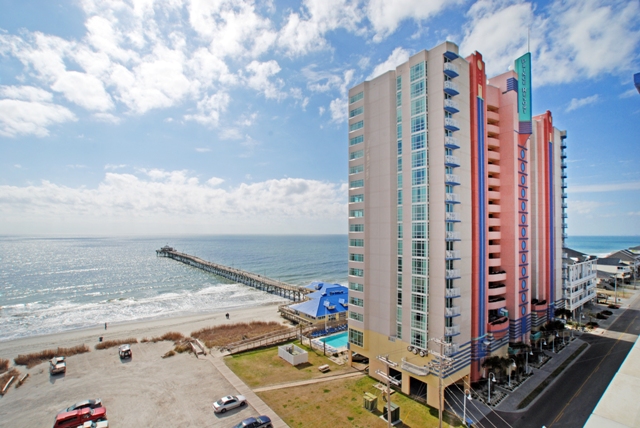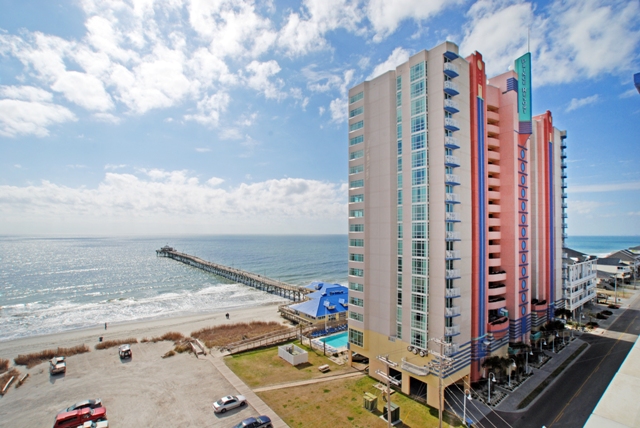 Looking to spend the day in the sun with the salt scented breeze blowing by?  Then you need to spend the day fishing from the Cherry Grove Pier!
The pier has been in Cherry Grove since the 1950s and has since gone through several renovations due to hurricanes.  Most recently remodeled in 1999 after hurricane Floyd, the pier offers beautiful views of the Atlantic and of the Cherry Grove shoreline from the observation deck.
Looking to try your hand at catching your own dinner? A quick visit to the tackle shop will provide you with everything you need and the local staff is knowledgeable in all areas of fishing on our beautiful coast.  If you don't have any luck at fishing, stop by the Boardwalk Beach Café for a fresh fish poboy.  The menu offers delicious burgers, peel-and-eat shrimp, and the best made-to-order nachos on beach.  The bartenders will be standing by, ready to mix up a fruity cocktail or crack you open a cold beer.  Stop by the ice-cream shop for tasty Blue Bell ice-cream in a waffle cone… sometimes, if you ask really nicely, the bartender will get it for you!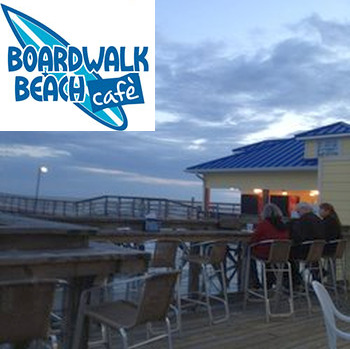 If you would like to view the pier from your own private balcony stay at the Prince Resort.
Visit our website to view room interiors and rates or call 800-525-0225 for more information!
Be sure to check out the rest of the Month in Myrtle Series here!