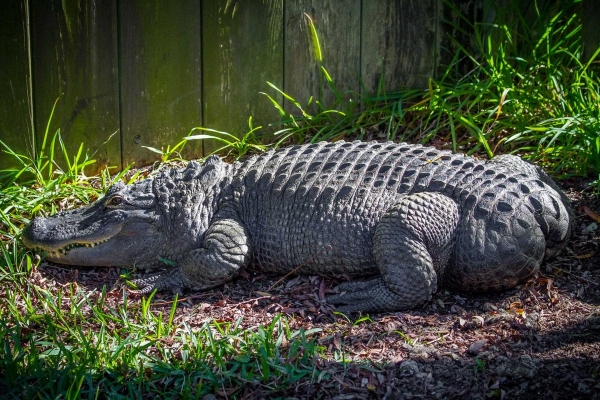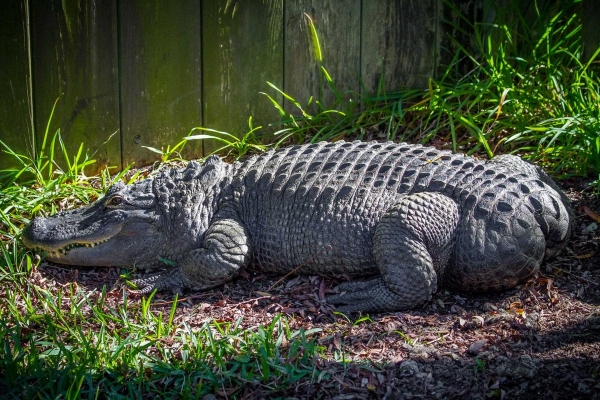 Day #6 of our Month in Myrtle Series brings us to Alligator adventure for exciting alligators and all kinds of animals! Watch as 15 foot alligators leap out of the water and chomp down on their dinner!  Alligator Adventure is home to hundreds of alligators and crocodiles but you can also view African Serval cats, Agouti, Carcal cats, Cassowary, bats, emus, Eagle owls, frogs, wolves, kookaburras, lizards, macaws, kangaroos and many other beautiful animals.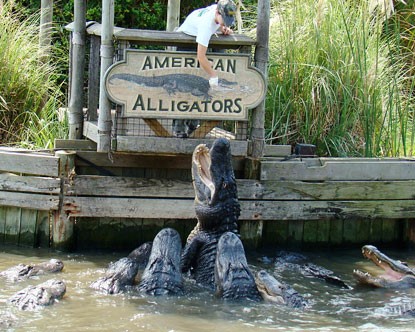 You can even see BOB, the tailless alligator!  Bob, a female alligator, was born without a tail at Alligator Adventure in 1997.  Make sure stop by to say hello to Bob!
Time your visit to see one of the live feedings and then take in an alligator and snake handling lecture.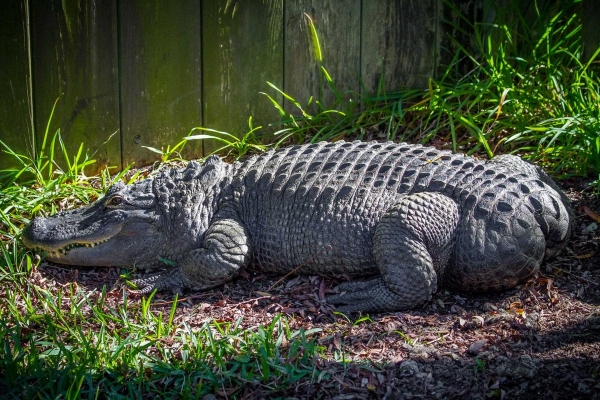 We have hundreds of condos just across Highway 17 from Alligator adventure.  Visit NorthMyrtleBeachTravel.com and select the Windy Hill section in our vacation search for the closest condos and beach houses!
Be sure to check out the rest of the Month in Myrtle Series here!