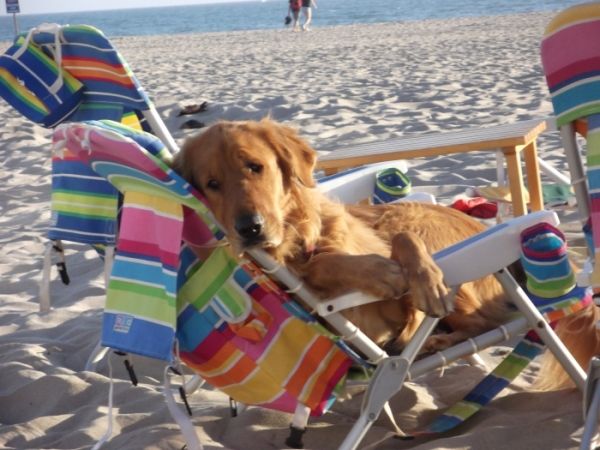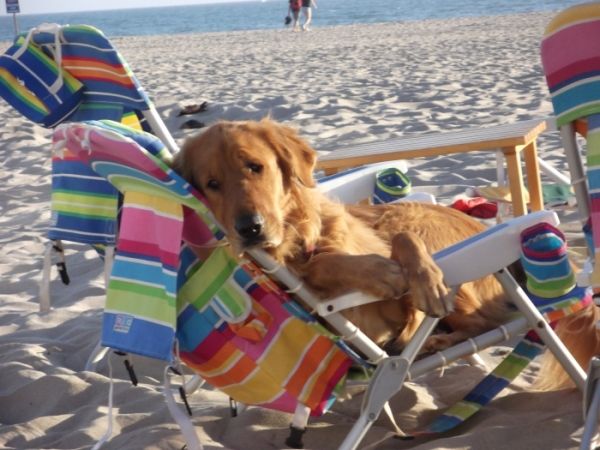 Is your pet part of the family? Bring your furriest family member with you to North Myrtle Beach! We have pet friendly houses for groups of all sizes. All of our pet friendly vacation houses are within walking distance of the beach. We even have pet friendly condos. A pet friendly condo is a great option if you have a small dog.
Since you are staying so close to the beach, take your pet for a stroll along the shore. In North Myrtle Beach, dogs are not allowed on the beach between 9 am and 5 pm from May 15-September 15. In Horry County (Shore Drive properties), dogs are not allowed on the beach between 9 am and 4 pm from June 1-September 1. In Myrtle Beach, dogs are not allowed on the beach between 10 am and 5 pm from May 1-Labor Day. Dogs are allowed on the Myrtle Beach Boardwalk from 5-10 am from May 1-Labor Day. Take your dog for a long walk on the beach early in the morning before the temperature starts to rise or in the evening when the crowds have left the beach. Remember to clean up after your pet and keep him/her on a leash!
There are a few off-leash dog parks in the area. The Waggin Tails Dog Park in North Myrtle Beach is located in the new Park and Sports Complex. Barc Parc North in Myrtle Beach is located by the Claire Chapin Epps Family YMCA on 62nd Avenue North Extension. The park has separate areas for large and small dogs. Barc Parc South is 14 acres and includes a lake. It is located near The Market Common off Mallard Lake Drive. Rules and hours of operation for Myrtle Beach dog parks are available here.
Make sure to pack your pet's medical records when travelling. Your pet should wear identification tags at all times. Should you forget a chew toy or run out of treats, there are PetSmart and Petco stores in the area. We have a number of pet travel accessories on our Pinterest page.
To book a pet friendly property, call Elliott Beach Rentals at 800-525-0225. We look forward to seeing you and man's best friend soon!