Feeling pain at the pump is never fun but it is especially tough for families when you're trying to stretch your vacation dollars as far as you can. One of the easiest ways to save money on gas is simply to monitor prices by way of Smartphone apps and websites: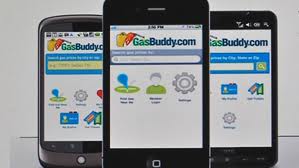 Gas Buddy:  Free on Iphone, Blackberry, Android, and Windows devices.
Fuel Finder: Iphone app will cost you $2.99 but states that it can save you over $300.00 per year.
AAA TripTik Mobile: A free Iphone and Android app.
Local iGasUp: Get the cheapest prices & directions to the gas stations.

If you don't use a Smartphone, you can get the same information by visiting Gasbuddy.com, Gaspricewatch.com or Cheap Gas Finder by Murphy USA: Access real-time gas prices for Murphy USA and Murphy Express stations near you, and even compare the prices of gas to nearby competitor gas stations. Keep saving money with downloadable coupons.
Another great way to save on your next vacation is to visit our Bargains and Specials page for our most current specials and if you haven't already done so "like" our Facebook Fan Page for more great specials and money saving offers and contests.