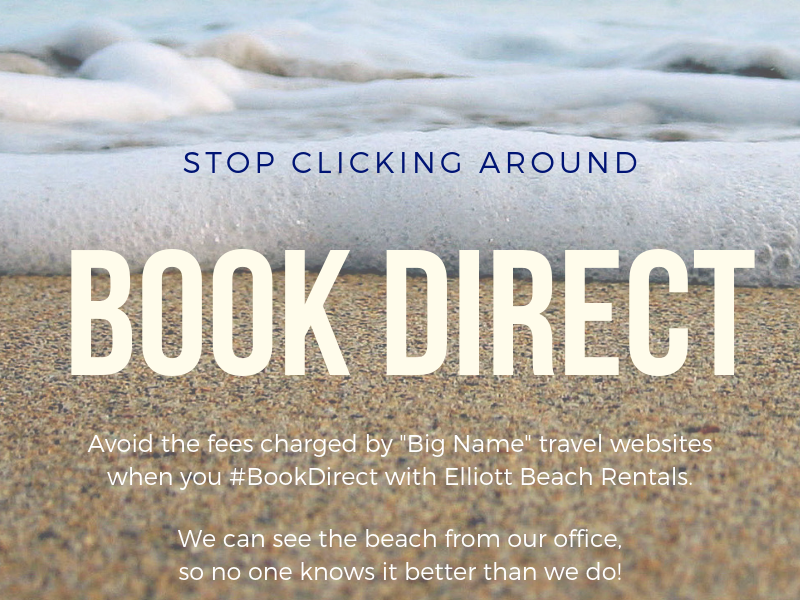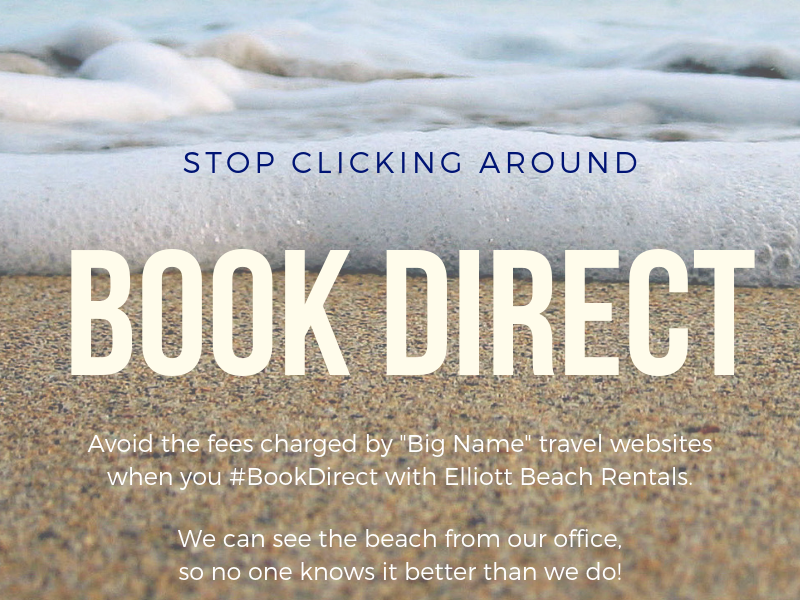 Did you know that travelers who book through large vacation websites like Airbnb, VRBO.com, TripAdvisor, and Expedia pay substantial "service" fees just to use these sites to book their reservations?
Book Direct and Save!
You could be paying up to 12% more in booking fees through "Big Name" websites. Planning to spend $5000 on a beach house for your summer getaway? You could needlessly be spending an extra $600! Why pay a fee just to book your reservation?
That is why we are encouraging all travelers to #BookDirect. February 2nd is the fifth annual #BookDirect Day. Not only are you saving money when you book directly with a vacation rental property manager, but you are also getting the peace of mind of having a local connection who is there for you for the duration of your vacation.
Top Reasons to #BookDirect:
Avoid service fees.
Some of the best rental properties are not listed on "Big Name" websites.
Managers & Homeowners know their properties and their area better than anyone else.
"Big Name" website doesn't tell you about special offers and discounts.
Managers & Homeowners can work with you to optimize your vacation search to fit your budget and needs.
Travelers with special needs or requests get a personal experience to find the property that fits their needs.
When you book direct you are supporting small business owners.
Get "locals-only" knowledge when you work with a local reservations agent.
Our entire staff lives in the Myrtle Beach area. When our reservationists sit at their desks they are just 2 blocks from the ocean. We see the beach from our windows. WE KNOW OUR AREA! When you #BookDirect you can rest assured that we can work with you to provide you with the best accommodations for your stay at the beach.
So #BOOKDIRECT at ElliottBeachRentals.com or call us at 800-525-0225!