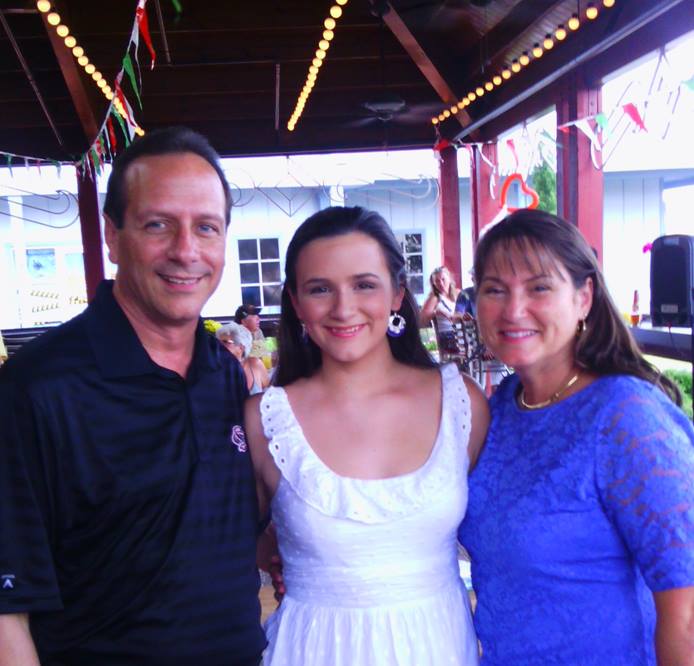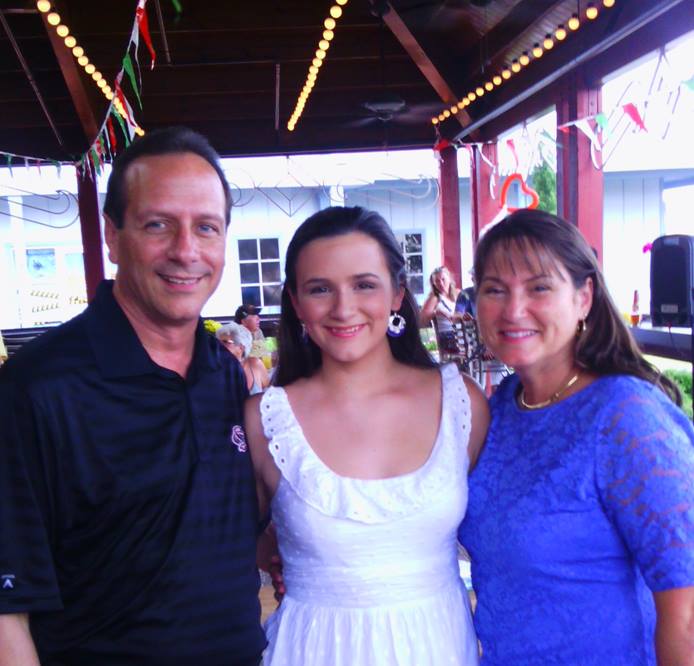 Terry Hunt, a lifelong community supporter, was diagnosed at age 46 with stage 3 colon cancer. Since being diagnosed in April, Terry has undergone surgery and is in the process of having chemotherapy treatments. Terry and his wife, Carol Bourne Hunt, also a lifelong community supporter, are both self-employed. Their insurance plan does not cover the full amount for the needed chemotherapy treatments. To date, the uncovered medical  bills are skyrocketing to over $25,000, as Terry reaches the mid-point of his treatment plan.
Terry and Carol wish to donate a portion  of  the   proceeds   to  the American   Cancer   Society's  "Relay for Life"  to  help  further the research efforts of colon cancer. Both being civic minded parents, their daughter Maddie is following in their footsteps. Maddie spent most of her entire summer volunteering for the   American Cancer Society and The Father's House Food Bank. Please join us at the Boathouse located at 201 Fantasy Harbour Blvd, Myrtle Beach, SC 29579 on Saturday,September 21st  and help us support the Hunt Family and the fight against colon cancer.
www.facebookcom/terryhuntfundraiser
Festivities 
"The  Football   Game  Zone  & Game-Day  Buffet" is  the   inside location where you will not miss your  favorite  game  and   while enjoying   your favorite   tailgating food.
Check out this menu!
 Slow Smoked Pork
By Danny's B.B.Q.
Grilled Hamburgers
With All the Toppings
Cole Slaw
Baked Beans
Potato Salad
Potato Chips
Non-Alcoholic Beverage
Served 12:00 pm—6:00 pm
 "The Kids Game Zone" is a family affair with Face Painting and Team Tattoos, Hair Braiding and Team Hair Coloring, Spin the Prize Wheel and Pick a Football–Win a Prize!
 "Rival Corn Hole Tournament"
Which   represented   teams will be the Corn Hole Champions? Fabulous 1st place  prizes  will  be   awarded along  with  bragging  rights!
The 3  Divisions:
Adult—15 yrs. and Over
Junior—14 yrs. Down to 9 yrs.
Tots—8 yrs and Under
Begins at 3:00 pm
 Entertainment
"Freestyle Dance Showcase"
Begins at 11:00 am
Followed by a
"Touchdown Concert"
This amazing lineup of talent is sure to be a big hit! We have some of the  area's  most   sought   after performers. We also have many of The Grand Strand's rising stars to entertain you throughout the this very special day. Our line-up to-date:
Jay Kennedy
Logan McElroy
Paisley Ellis
Alex Mitchell—Elvis
Maddie Hunt
Owen Reeves
Chandler McCune
Hensley Bethune
Breanna Mabry
Kelsey  Cornell
Jeremiah
Ian Childs
Donation Tickets
Adults $25.00
High School Students—$20.00
Students Grades—4 thru 8—$15.00
Grades 3 and Under—Free with a paying Adult
 Stay Comfy Donations
If you are unable to attend the event but would still like to donate, please send donations to: Terry Hunt Fundraiser, P.O. Box 2522, Myrtle Beach, SC 29578