The Myrtle Beach area is expecting an influx of tourists for the 2012 Republican Debate which will be held on Monday, January 16th at the Myrtle Beach Convention Center.   This is an excellent opportunity for families to come to Myrtle Beach and teach their kids about politics and all that is involved in election process in our country.  The Myrtle Beach Republican Debate also coincides with the annual Martin Luther King Jr. Festival which starts on the 14th and wraps up with a parade on the morning of the 16th.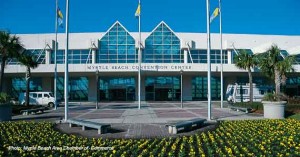 Martin Luther King Festival organizer Bennie Swans said all candidates would be invited to deliver a three-minute address on why they believe in the legacy of King, participate in every part of the festival and ride in the parade. So far, the feedback from candidates, both political parties and local business leaders has been tremendous, said organizer Swans.
"No one, regardless of party, can deny there's a need for economic growth and development," Swans said. "And I believe we can lead that in Myrtle Beach for the entire state."  For more information on the Martin Luther King Jr. Festival call Bennie Swans at 843-251-2061.