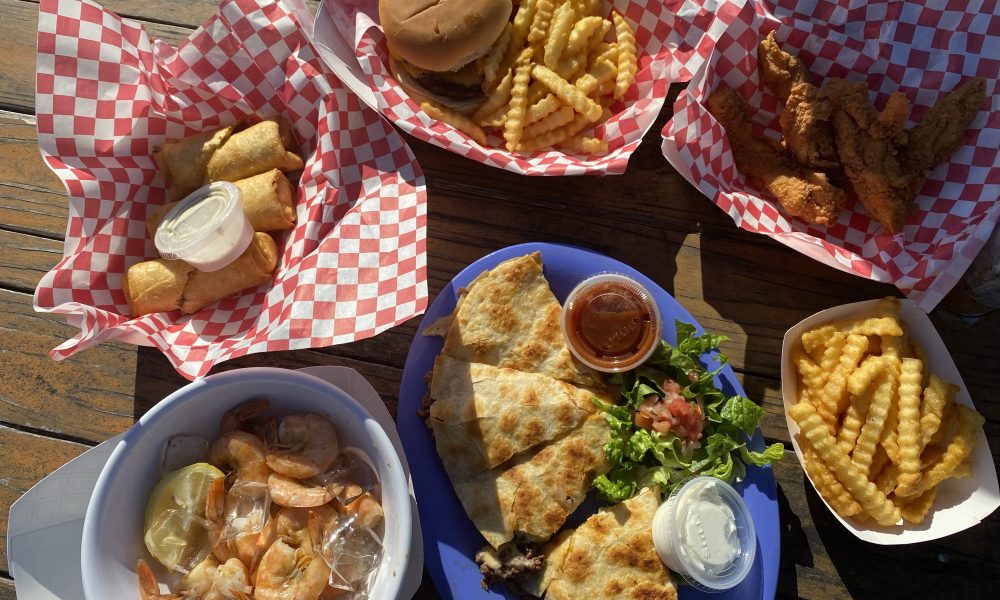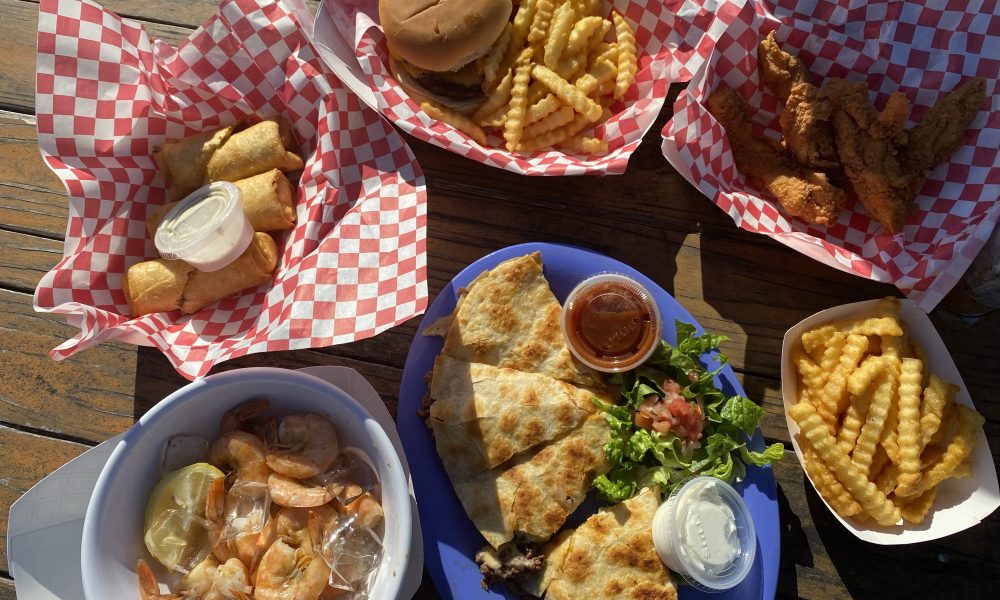 Since 1964, Captain' Archie's has been most known for hosting live entertainment, having high-spirited hospitality and providing gorgeous outdoor dining along the Intracoastal Waterway.
Being that the weather turned from 34 degrees to 64 degrees in December, I decided I was interested in trying a location I had never been too.
Captain Archie's came across my Google Maps and I was off for the short drive from my location in North Myrtle Beach.
When I arrived, it was clear that I was not the only one that received the memo to soak in the December sun. Being that it is the off-season, it was to be expected and respected that the staff was not prepared for the crowd that was present, however appearing to handle it in celebratory fashion, seating was available and customers indoors and outdoors were happy to enjoy the atmosphere.
The bartender I ran into motioned me to seat myself and that a waitress would be available to take care of my order shortly. I had spotted a large picnic-like table right on the water when I arrived and knew I wanted to soak up the sun that had abruptly interrupted a cold week.
After scanning the menu, I knew this location had something to offer for any age or flavor preference.
When the waitress arrived she decided to place each item that I wanted to order into the system at one time so it would be easier on the kitchen.
All the food arrived at the same time. First to be devoured, the Southwest Eggrolls. Priced at $11, the flaky and crunchy wrap was filled with chicken, Southwestern veggies of corn, beans, peppers and onions smothered with a chipotle sauce and served with a side of house made wasabi ranch.
The texture was amazing and it was served hot as the flavors marry. The house made wasabi ranch was impressive as it wasn't overpowering in heat.
I dove into the half-pound bowl of Peel & Eat Shrimp. Priced at $13, this appetizer is steamed and can be served Hot or Cold. With the South Carolina sun beating down on me I ordered the shrimp cold.
Served with house made cocktail sauce, these shrimp were tender and kept at perfect temperature as they lay on a bed of ice. While the texture was amazing, the flavor lacked. If you're not interested in a large amount of spices on your seafood (like Old Bay Seasoning) then this spot might be for you.
I tried dipping the shrimp in their house made cocktail sauce and regrettably, the ketchup outshined the flakes of horseradish that were present.
Ready to move on, I decided to give their Chicken Tenders a try. Priced at $12, the hand breaded white meat chicken was fried to a golden crisp. Their house made honey mustard made for a perfect pair.
While I did find the price to be a bit exorbitant for an appetizer option, the flavor was amazing. The chicken was lightly battered and juicy and the honey mustard was sweet with a subtle tang.
Very notable that their house made sauces of wasabi ranch and honey mustard both complimented so very well with their dishes, even making a great pair alongside the crinkle cut, crisp fries.
Advertised to be topped lettuce and tomato I ordered the Bacon Cheeseburger without. Priced at $14, the two beef patties were topped with American cheese, Applewood bacon and onion.
The raw onion gave a sharp flavor against the sweetness of the cheese and Applewood bacon but offered a great texture. The burger was elementary and everything you'd expect for an American pub like restaurant. Satisfied any craving without anything else. I do look forward to trying some of their specialties like the Archie's Burger or their French Dip sandwich.
I was enthusiastic to try the Captain Archie's version of Apple Pecan Chicken Salad as I usually order this item at a fast-food restaurant. Priced at $16, this salad is advertised with fresh greens topped with apple slices, bacon, grilled chicken, dried cranberries, glazed nuts and crumbled bleu cheese. Served with house made raspberry vinaigrette dressing.
Another chart topping house made sauce, their raspberry vinaigrette dressing offered such sweetness against the bitterness of the bleu cheese and the saltiness of the grilled chicken, nuts and bacon crunch bits.
The grilled chicken was well flavored and the fresh greens were crisp and cold. The only disappointment I had with this dish was one of the main toppings, the apples had not been present and I had not asked it without.
Overall, even with the lack of apples the salad was a great palate cleanser and refreshing with the punches of flavor from all angles.
To finish off my Captain Archie's experience, I had ordered the Steak Quesadilla. Priced at $16, a large flour tortilla was stuffed with steak, cheese, peppers, onions and the Captain's quesadilla sauce. Served with a side of salsa, sour cream and Pico de Gallo on a bed of lettuce.
This quesadilla took me by surprise as it was immense flavor of a Philly cheesesteak wrapped in a buttery, golden tortilla. While I was prepped to have cubed steak, the flank shaved steak was the ideal choice as the melted cheese was captured in every bite.
Menus that offer so many different styles intimidate me as an establishment can perfect one thing and not another however, Captain Archie's impressed me. From burgers, to salads to Tex-Mex and even though the seafood needs some flavor, they were able to encapsulate every feature on the menu.
Interested in trying? Learn more here.