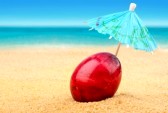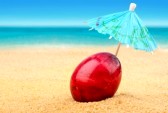 The Easter Bunny will make a special visit to McLean Park in North Myrtle Beach on Saturday, March 30, 2013 to hand out candy to all the children that attend.
The egg hunt begins at 10:00 am sharp.
Wear your Easter best to have your picture made with Ms. Blossom.
Egg hunt areas are divided by age groups (infant and above) and there are many other activities for all ages.
The North Strand Optimist Club will provide refreshments.
This FREE event is sure to be fun or the whole family!
Location: McLean Park; 93 Oak Drive, North Myrtle Beach
March 30, 2013, 10:00 am
Call 800-525-0225 for rates and availability!