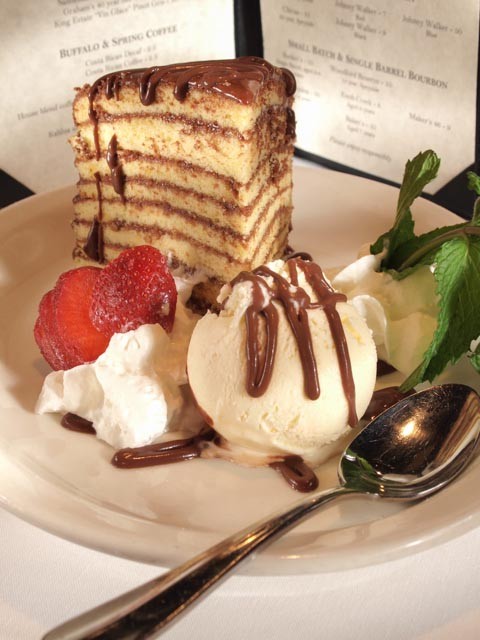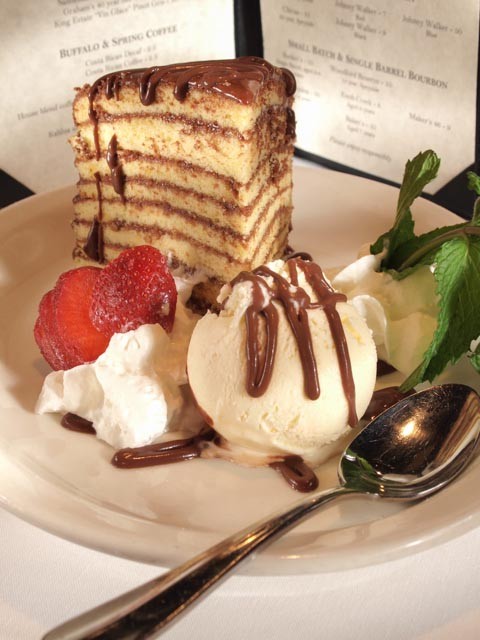 Check out these sweet treats while around town in Myrtle Beach!
Sugar Shack on Main's Ice Cream:  The only thing that can beat the location and the live entertainment at Sugar Shack is the delicious ice cream.  Stop by and try Banana Split, Caramel Turtle Fudge, or their top seller Homemade Vanilla!
Aspen Grille's Chocolate Layer Cake:  Pastry Chef Rebecca Reed has created a menu of delicious desserts for Aspen Grille, but my favorite is the Chocolate Layer Cake.  When this specialty item isn't on the menu, the Crème Brûlée makes a tasty stand-in!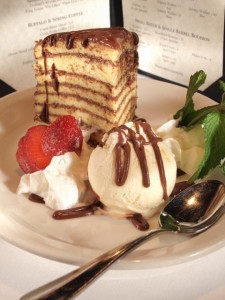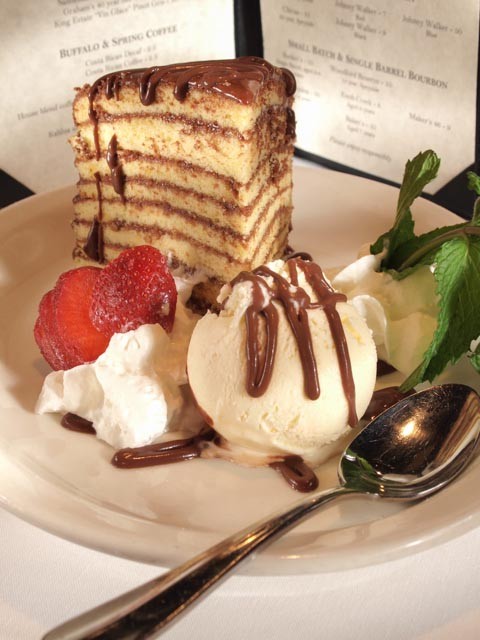 Hoskin's Restaurant:  Hoskin's is well known for their lunch/dinner specials and fresh seafood, but their dessert offerings are the prefect way to finish your comfort food meal!  My favorite is the Peanut Butter Pie topped with whipped cream and Heath bar.  Other sweet choices include homemade pound cake (available by the whole or half cake), Banana Pudding, and Coconut Cake.
Croissant's Bistro and Bakery:  Not only does Croissant's feature delicious dining options from the Bistro, they are also well known for their infamous desserts.  My favorite is the Raspberry Cheesecake, but they make Red Velvet, Chocolate Raspberry Torte, and Key Lime Pie.  Check out their Special Occasion Cake Gallery for pictures of their best creations.
Martini of North Myrtle Beach:  Looking for the perfect place to get a night cap and something sweet?  Check out Martini of North Myrtle Beach.  Their martini menu has a drink for everyone, including plenty of sweet, indulgent cocktails.  My favorite?  The Snicker's Bar Martini– Frangelico and milk with a caramel and chocolate rim.  Check out the Birthday Cake martini available at happy hour!
Need help finding these eateries?  Give us a call at 800-525-0225 to speak with a vacation specialist or visit our website for Myrtle Beach accommodations.