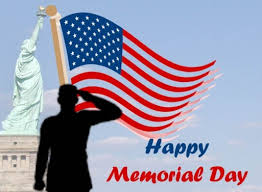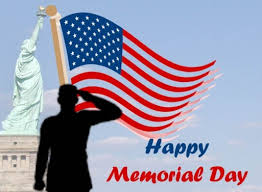 Courtesy of Grand Strand Happening Mag
It's Memorial Day and the Grand Strand has plenty of ways to celebrate and show your appreciation for our military. New this year is  the first "Veterans Beard and 'Stache Beach Bash" contest to be held Saturday, as part of Military Appreciation Days. The competition will be held as part of the big family picnic on the Pavilion site, after the Memorial Day Weekend parade.
Categories include: Full Beard, Trimmed Beard, Partial Beard, Styled 'Stache, Natural 'Stache, Goatee, and Ladies' Faux. Sign up at [email protected] and start growing your whiskers! Males must be veterans, but the women's faux contest is open to all ladies.
Saturday:
There are many things to do in Myrtle Beach to celebrate. Begin Memorial Day at a 5K Run/Walk on Ocean Boulevard and the Boardwalk. The race begins at 7:30 a.m., Saturday at Plyler Park. It's free for active duty, reserves and veterans, or $20 for civilians.
After the race, come to the Ocean Boulevard Memorial Day Parade at 10:30 a.m. Army Veteran and former Pittsburgh Steelers' running back Rocky Bleier will serve as Grand Marshal of this year's parade. The parade begins at 27th Avenue North and travels south to Ninth Avenue North, with great views all along the route!
Two Vietnam-era helicopters that have been featured in NBC's new hit television show,Revolution, will be part of the Memorial Day Parade on Saturday and then will be on display at the Family Picnic immediately after.  You can get a close-up view of these choppers and even sit in them.
At noon, bring the family for a Picnic on the Pavilion Site, Ocean Boulevard, Eighth to Ninth Avenue North, complete with activities for the kids, military exhibits, music and more. Headlining the afternoon is the Andrew Thielen Big Band with an outstanding patriotic show. Parade Grand Marshal Rocky Bleier will be there, too!
Sunday:
Town of Surfside Beach Memorial Day Cookout from 4:00 PM – 8:00 PM at the Surfside Beach Pier,  11 North Ocean Blvd, call 843-650-9548
Join Brookgreen Gardens on May 26th for a unique evening race at the historic and beautiful site. The race will begin at 6:30 pm and will wind through the Gardens until 8:30 pm. The race will be limited to 400 runners.
Monday:
Come and join the Grand Strand Patriotic Alliance and City of Myrtle Beach for the Memorial Day Ceremony at 11:00 a.m., Monday, May 27, on the Convention Center Plaza.
Veterans and active-duty military are invited to be guests of honor at the second annualMyrtle Beach Memorial Day Tribute, at 3:00 p.m., Monday, May 27, at Grand 14 Cinemas at The Market Common.   It includes public recognition of veterans and active duty military, a performance of patriotic music, a color guard presentation and screening of the documentary film Swamp Fox: Francis Marion and the American Revolution. 
Admission to the Myrtle Beach Memorial Day Tribute is free, with complimentary popcorn and soft drinks courtesy of Grand 14 Cinemas.  Seating in the theater is available on a first-come, first-served basis. The event is sponsored by the City of Myrtle Beach, the Center for Military & Veterans Studies at Coastal Carolina University, the Myrtle Beach Area Chamber of Commerce, Goldfinch Funeral Home and Grand 14 Cinemas.
Looking for a place to stay close to all of these events?  Give us a call and check out the deals we have on last minute availability!
800-525-0225