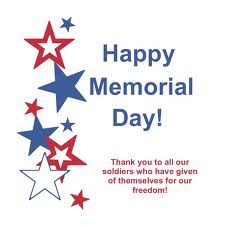 Head on down to Ocean Boulevard on Saturday, May 26th for the Myrtle Beach Memorial Day Parade.  The festivities will begin at 10:00 at 27th Avenue North and continue down to 9th Avenue North.  Join Grand Marshal Robert E. Livingston and pay tribute to all the brave men and woman who have gave the ultimate sacrifice for our country.
While you're downtown be sure to visit all the popular attractions like the newly constructed Myrtle Beach Boardwalk, Skywheel and Zip Line Experience.
Happy Memorial Day to all!