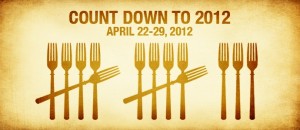 Now's the time to make reservations to be here for the 3rd annual Coastal Uncorked Food and Wine Festival.  This year promises to be bigger and better with a new location at the former site of the Myrtle Beach Pavilion.  The Coastal Uncorked Food and Wine Festival is a great opportunity to experience unique local cuisine from some of the top chefs in Myrtle Beach as well as the surrounding areas.  Perfect for self proclaimed foodies or those who just like to eat really great food!
Calendar of Events Courtesy of www.coastaluncorked.com:
Restaurant Week – April 22-29th Various restaurants throughout Myrtle Beach and the Grand Strand Participating restaurants will feature a special Coastal Uncorked pre-fixed $20.12 tasting menu (see end of document). There will also be wine and beer dinners at select restaurants. See below.
Theme Dinners – 
Monday, April 23rd      Abuelo's: Tour of Mexico Tequila Dinner
The Melting Pot: Guilty Pleasures Fondue & Delicato Family Wine Dinner
Tuesday, April 24th      Gordon Biersch: Brewer's Dinner
Sea Captain's House: Bubbly by the Sea
Wednesday, April 25th  The Brentwood: French & Lowcountry Cooking Class
The Dunes Club: Forefather Wine Dinner
Thursday April 26th     Croissants Bistro & Bakery: Blend Your Own Bordeaux
Friday, April 27th         Thoroughbreds: Whiskeys Around the World
Sip, Savor & Stroll – April 26th from 5 -7 pm at The Market Common Enjoy samplings from the restaurants at The Market Common as you stroll along the quaint streets. $10 entry. Must be 21 or older.
Sip & Shop – April 27th 2-5pm. Various Boutiques.
Slip out of the office early and enjoy wine samples as you hop from shop to shop. Grab a girlfriend and make it a date!
Oceanfront Grand Tasting Pavilion & Gourmet Village – April 27-28th (Festival Grounds 8th Ave. N, Myrtle Beach) Sample a vast array of wines and beer while you enjoy live music with a view of the Atlantic Ocean. Food available for purchase in the Gourmet Village. Enjoy grape stomping and shopping local and regional vendors' wares.
ñ $10 Festival Grounds Access Pass – access to festival grounds, Main Stage and ArborOne Gourmet Village.
ñ $30 Tasting Tent entry ($40 as of April 1) – access to festival grounds, Main Stage, ArborOne Gourmet Village plus three Grant Tasting Tents where you'll sample over 200 wines and beers plus bbq from Louis's at Sanford's Southern Smokehouse presented by Sysco Foods.
ñ $100 Grand Combo pass – access to all 3 tasting sessions and the Coastal Uncorked Chef's Challenge & Tasting Finale.
Coastal Uncorked Food Fight & Finale Gala–Sunday, April 29, 6 p.m (Festival Grounds, 8thAve. N, Myrtle Beach) $50 ticket. Local chefs will compete in a live "Iron Chef" style cooking competition. This event will also feature food, beer, wine, and spirits. Tasting stations from participating restaurants will serve food to the guests.
For more information on Coastal Uncorked Food, Wine and Spirits Festival, call 843.916.2030, email [email protected] or visit www.coastaluncorked.com.