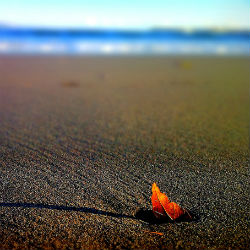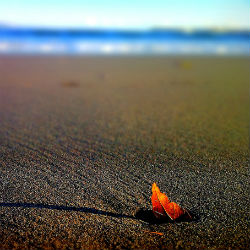 Most people think of Myrtle Beach as a summer vacation spot but there's a large variety of events and activities to keep visitors to the Grand Strand busy during the fall season. The focus of activities shifts to the arts and food which is a perfect combination to keep visitors coming back during the fall months year after year. With average fall temperatures ranging from a comfortable 70 to 80 degrees most days and the list of local activities range from festivals, shopping, shell hunting on the beach, and golfing;  fall is the perfect time of year to visit. The fall brings events like the St. John's Greek Festival and Fall Bike Week. If you're looking for a great excuse to get out of town for a couple of days, need a great way to surprise someone special, or you simply want to enjoy the laid back attitude of Myrtle Beach during the fall, call Elliott Beach Rentals today to learn more about availability, pricing and golf packages.
Exciting September Activities:
SOS FALL MIGRATION – 10 day Shag Dancing Event
Main Street, North Myrtle Beach
Enjoy the excitement of dance competitions, local NMB restaurants, cool drinks, and plenty of live music!
NASCAR WHELEN ALL AMERICAN SERIES LATE MODEL RACE
Myrtle Beach Speedway
NASCAR Late Models, Charger Race, Mini, Stock Race & Drifting
40TH ANNUAL SOUTH ATLANTIC SHRINE ASSOCIATION FALL FESTIVAL
Downtown Myrtle Beach
34TH ANNUAL AYNOR HARVEST HOEDOWN
Downtown Aynor
Hundreds of Arts, Crafts & Food Vendors,Parade at 10 am, Musical Entertainment 11am – 6pm, Street Dance 7 pm – 10:00 pm, Children's Entertainment!
22ND ANNUAL ST. JOHNS GREEK FESTIVAL
St. John the Baptist Greek Orthodox Church, Myrtle Beach
Enjoy mouth-watering Greek foods such as Gyros, Roasted Lamb, Greek Salad, Spanikopita, Mousaka pastries, beer, Greek wines, numerous vendor/craft booths, live Greek music, Greek dancers, and children's activities, as well as Church tours.
38TH ANNUAL ATALAYA ARTS & CRAFTS FESTIVAL
Huntington Beach State Park, Murrells Inlet
Featuring more than 100 of the finest artisans, the Atalaya Arts & Crafts Festival provides aesthetic beauty against a background of natural beauty. Enjoy fine art, quality crafts and food, along with the musical offerings of several of the area's finest musicians!
NORTH MYRTLE BEACH'S 10TH ANNUAL IRISH ITALIAN INTERNATIONAL FESTIVAL
Main Street, North Myrtle Beach
Featuring food from local restaurants, two stages of live entertainment, street performers, art & craft vendors, dance groups, a spaghetti eating competition, Lego contest, magic, balloon art, and inflatables!
Don't miss out on these exciting events!  Call 800-525-0225 to speak with one of our vacation specialists today!  Elliott Beach Rentals, trust your vacation to the experts.