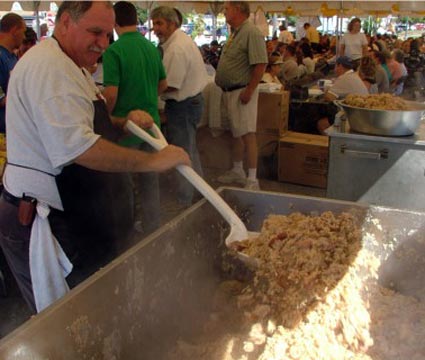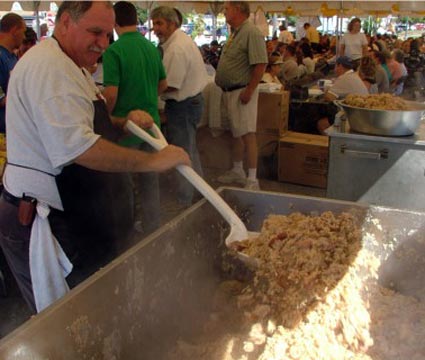 The 34th Annual Loris Bog-Off Festival will be held on Saturday, October 19, 2013 beginning at 9am in Downtown Loris, SC.
Just 20 miles away from North Myrtle Beach lies the quaint, but not quiet, town of Loris, SC.  This little town started out as a lumber depot and has grown into a thriving, ever-growing city.  Here, the laid back country lifestyle combines with an exciting "downtown" atmosphere. Come out this weekend for the Loris Bog-Off and savor one of South Carolina's most treasured and delectable delights, CHICKEN BOG. This delicious dish was started in the Pee Dee and traditionally, the only ingredients are chicken, rice, sausage, and onions, seasoned with salt and plenty of black pepper.
The Loris Bog-Off is a celebration of this Low-Country tradition and a contest to find the best Chicken Bog in the state.  This Saturday, October 19th, the festival will feature two stages of entertainment, Chicken Bog Cooking Contest, Kid's area, Over 200 vendors, Car Show and much more.  Don't miss out on this event that provides a truly unique experience like no other along the Grand Strand!
Come out and visit our Elliott employees, who will be stationed at a booth for this awesome event!
If you need a place to stay for the weekend, we have you covered for as low as $125 for two nights!  Call 800-525-0225 and mention promo code WEG!