The Music on Main concert series returns to North Myrtle Beach on May 5. Free concerts featuring live bands will be held on Main Street on the first Thursday of each month from May 5 through September 1, 6:30 p.m.-8:30 p.m.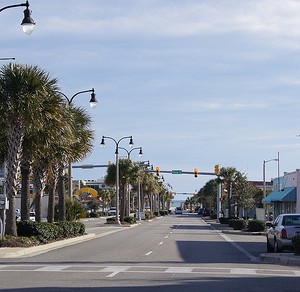 Project 7ven, touted as "the best funk band in the land," will launch the concert series on May 5, which coincides with the Mayfest on Main kick off. The concerts are open to all ages.
The Music on Main concerts schedule is as follows:
May 5 Project 7ven Funk Music
May 6 The Mighty Tams R&B/Beach Music
June 2 Caribbean Chillers Jimmy Buffet Tribute band
July 7 Super Glide Top 40 Hits
August 4 Jim Quick & Coastline Blues/Beach Music
September 1 Too Much Sylvia Top 40 Hits
The Sounds of Summer concert series returns to Mclean Park in North Myrtle Beach on May 20. From May 20 through September 16, there will be a free concert on the third Friday of each month. Members of the general public are invited to enjoy an evening with family and friends listening to live music, picnicking and playing in the safe and fun environment of McLean Park.
The concerts are open to all ages. Each concert will feature a different band playing family-friendly music. The Will Jackson Band will kick off the concert series on May 20 with Top 40 Classic Rock hits.
Participants are encouraged to bring beach chairs, blankets, food and non-alcoholic beverages. The North Strand Optimist Club will provide food and drinks for a donation. 
Sounds of Summer Concerts Lineup:
May 20 Will Jackson Band Top 40 Classic Rock
June 17 Back Beat Beatles Tribute band
July 15 Atlantic Grove Beach Music
August 19 Andrew Thielen Big Band
September 1 Fantastic Shakers Beach Music