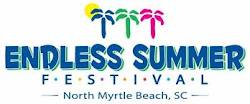 When: Saturday, October 29th from 10:00 am – 4:00 pm
Where: Main Street in North Myrtle Beach
Come to North Myrtle Beach this Saturday for crafts, food, children's activities, classic car show and live performances by Sea Cruz at 11:00 am and The Embers at 2:00 pm.  The concert stage will be located on the horseshoe at the end of Main Street.
Classic cars will on display throughout the day with the People's Choice winner being announced at 4:00 pm.   If you still need accommodations for this weekend give us a call or check our last minute vacations specials page for great deals on vacation homes and condos in the Ocean Drive Section of North Myrtle Beach.
Click here for a list of other Halloween activities in the Myrtle Beach area.