Myrtle Beach is jammed packed with some of the best shopping venues and Black Friday deals and steals.  Some of the area stores plan to get a jump start on the traditional shopping routine and open on Thanksgiving night, making this a great time for all the girls to get together and make a huge dent on those Christmas lists.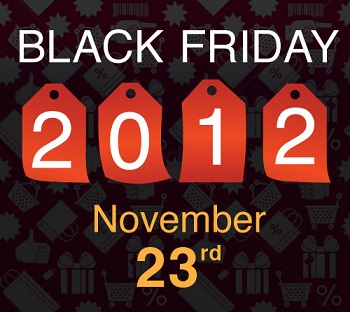 Both Myrtle Beach locations of Tanger Outlet Center will be holding a Moonlight Madness Sale on Thanksgiving this year starting at 10 pm on Thanksgiving night.   For a complete list of all the bargains and specials being offered visit http://www.tangeroutlet.com/moonlightmadness.
For the hunting and fishing enthusiast in your life visit Bass Pro Shops for their door buster sales starting at 6am on Friday morning.  If you happen to have the kids with you Bass Pro Shop has an awesome kiddie area complete with games, crafts and get a picture made with Santa all complete free.  www.basspro.com
Some of the stores at Coastal Grand Mall plan to open at Midnight while the rest of the store will open at 5am.  For a complete list of store openings and Black Friday specials click here: http://www.coastalgrand.com/shop/coastal.nsf/Custom/Holiday+Hours
For some Black Friday shopping is a much anticipated and well planned for yearly event.  Whether you live for Black Friday shopping or if you're a 1st time newbie to all the Black Friday hustle and bustle the most important thing you will do is plan to be safe.   Visit  http://www.ncpc.org/about/news/you-need-a-personal-safety-plan-for-black-friday for a complete list of safety tips especially for all you Black Friday shoppers.