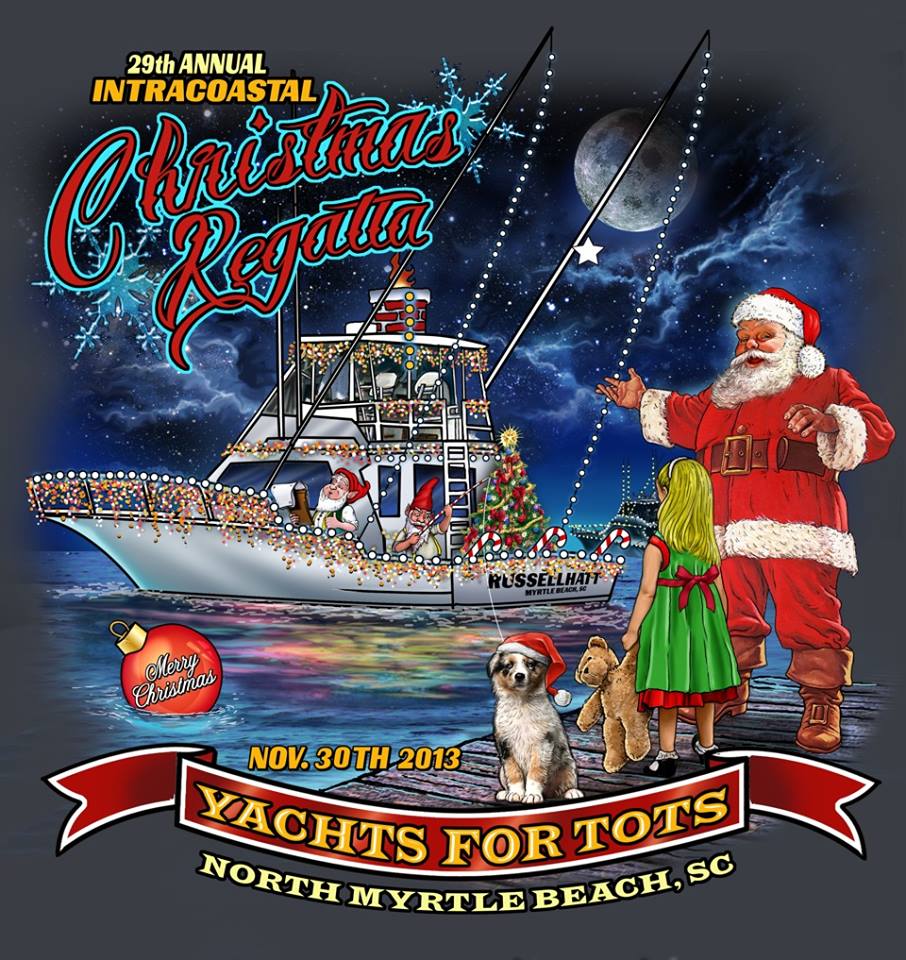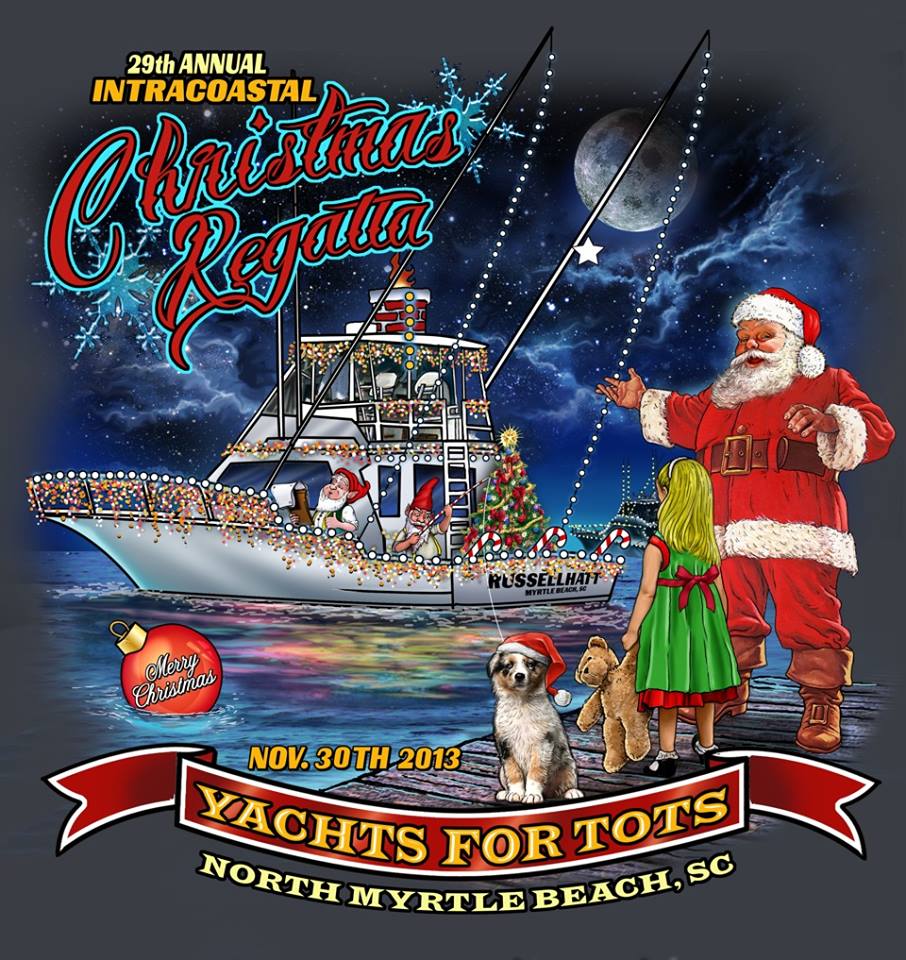 Enjoy a unique event in North Myrtle Beach!
Each year on the Saturday after Thanksgiving, the curtain rises on this spectacular maritime parade at the Little River Inlet at 5 PM and travels south, arriving at Dock Holidays Marina at 7PM. Gather your family and watch the parade as it passes various viewing areas along the waterway from Little River to Dock Holidays Marina.

Bring a new toy and drop it off at a collection point at any marina in Little River or North Myrtle Beach. 
If the parade ends and you have not yet donated your toy, you can take it to Harbour Gate Marina. If you are having a party or attending a party, be sure to bring a toy for the kids!
The children of Horry County do believe and we can help make their dreams come true with your help. With your donations of new, unwrapped toys and/or monetary offerings, we can reach our goal….to make sure there is not a single child without a present to open on Christmas morning. We also accept donations of pet food, cat litter, etc for the Humane Society.